CEDAR RIDGE DISTILLERY CREATING IDENTITY SYSTEMS FOR WHISKEY
From the first distillery to open in Iowa since Prohibition, Master Distiller Jeff Quint uses a grain-to-glass approach including corn sourced locally from his family farm. Packaging reflects a small batch, home-grown feel to ensure the premium, hand-crafted whiskeys command attention.
But after earning 2017 Small Batch Distiller of the Year and Best Bourbon in the 2018 Los Angeles International Spirts Competition, the reputation has grown, as has distribution. The time had come to expand.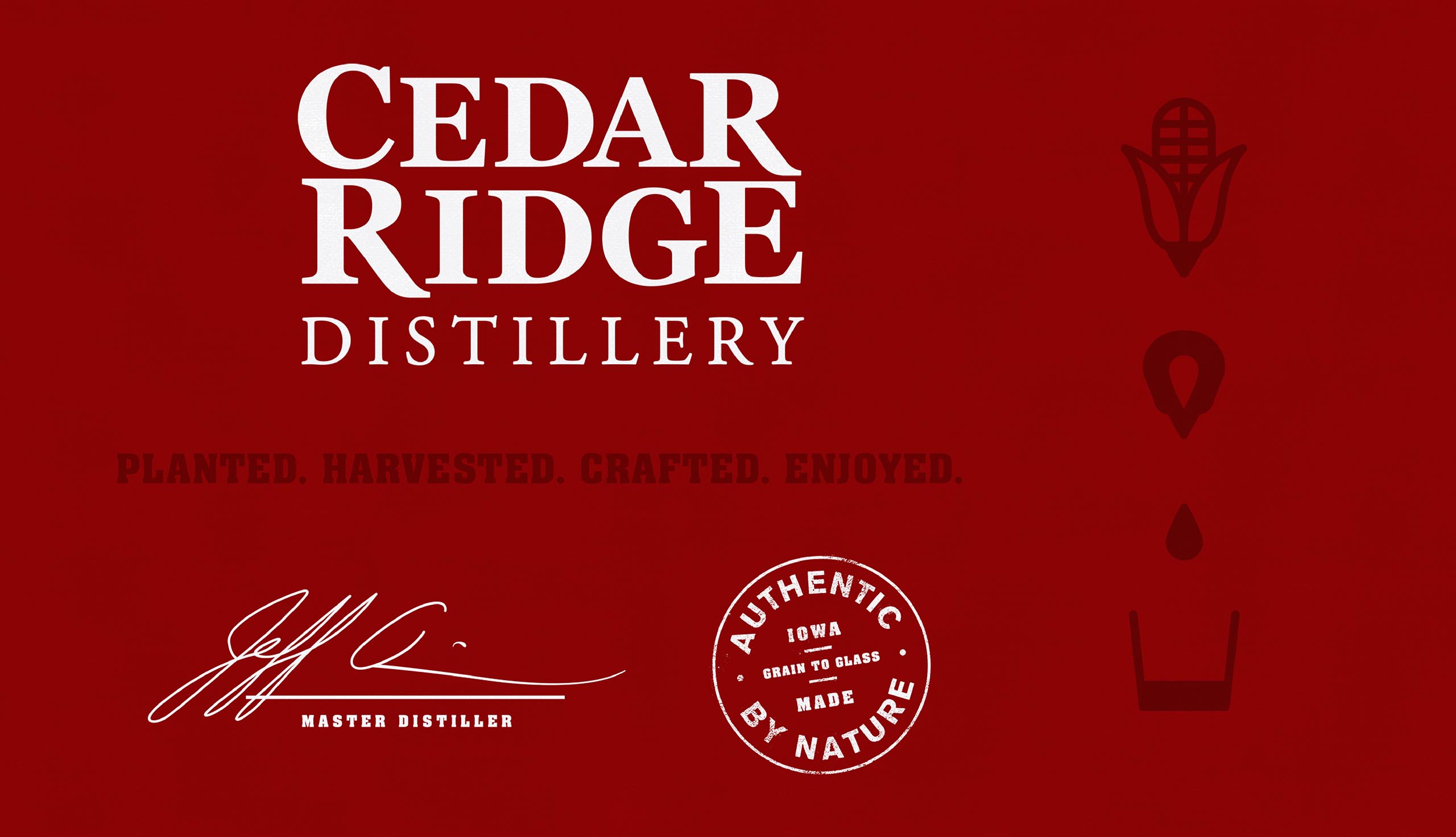 With a brand built on authenticity, Cedar Ridge employs a different process than larger operations to achieve its signature taste. To communicate this Grain to Glass approach, we developed coordinated sets of illustration and photography.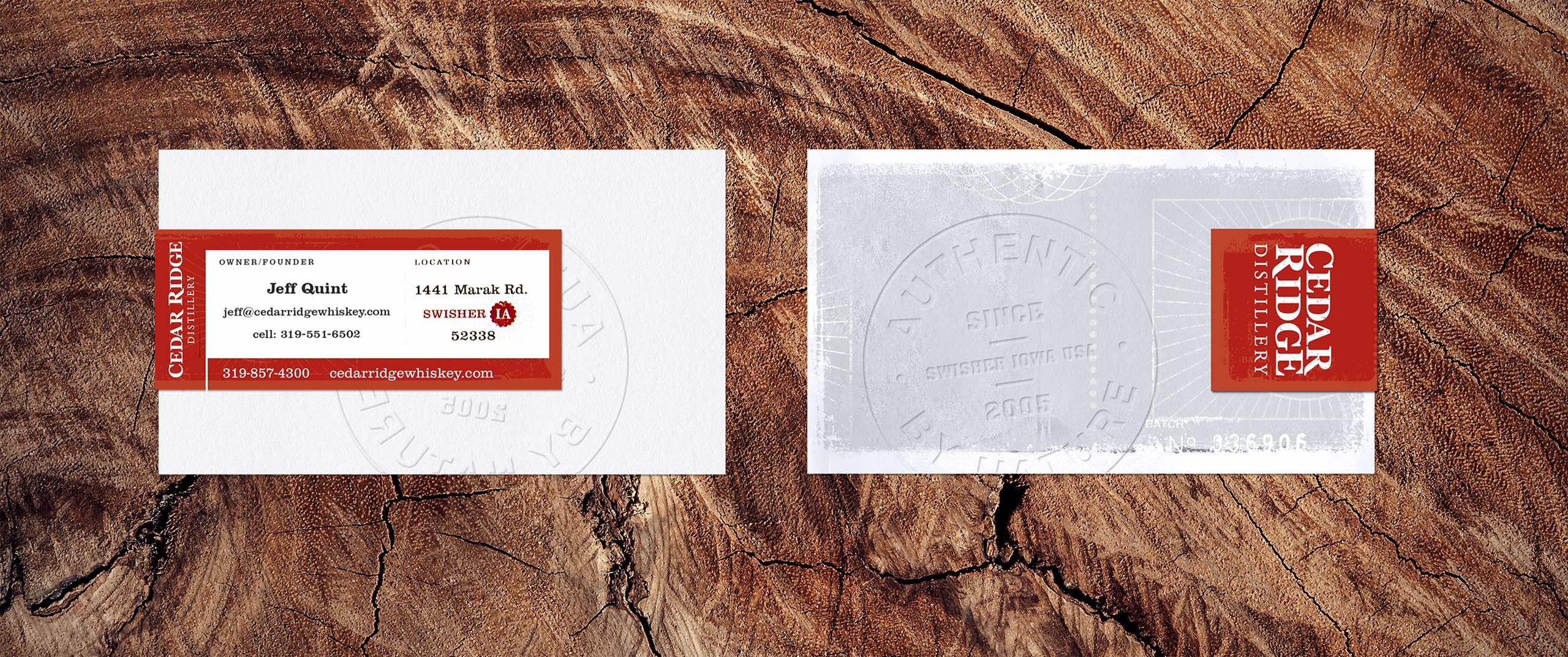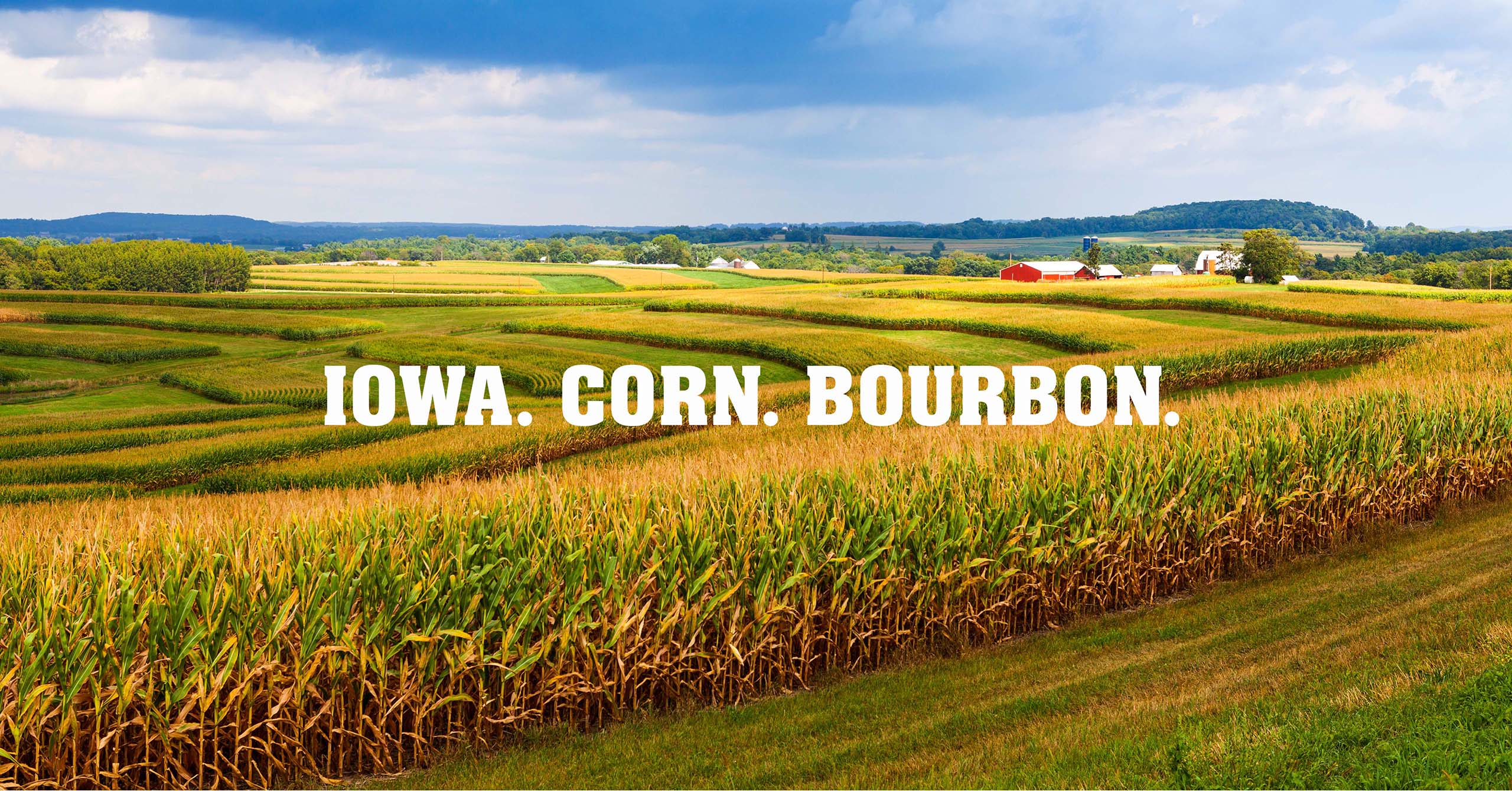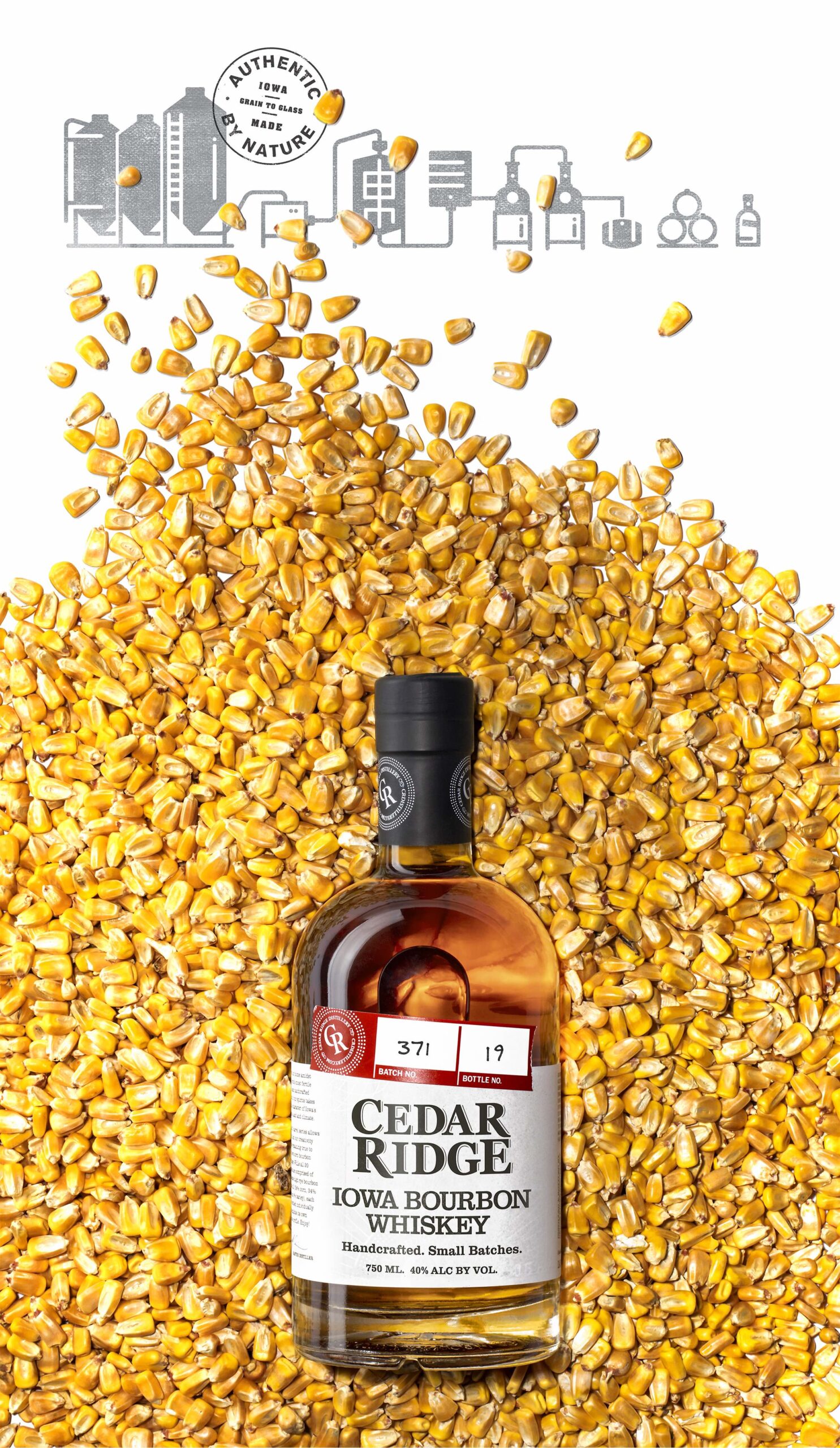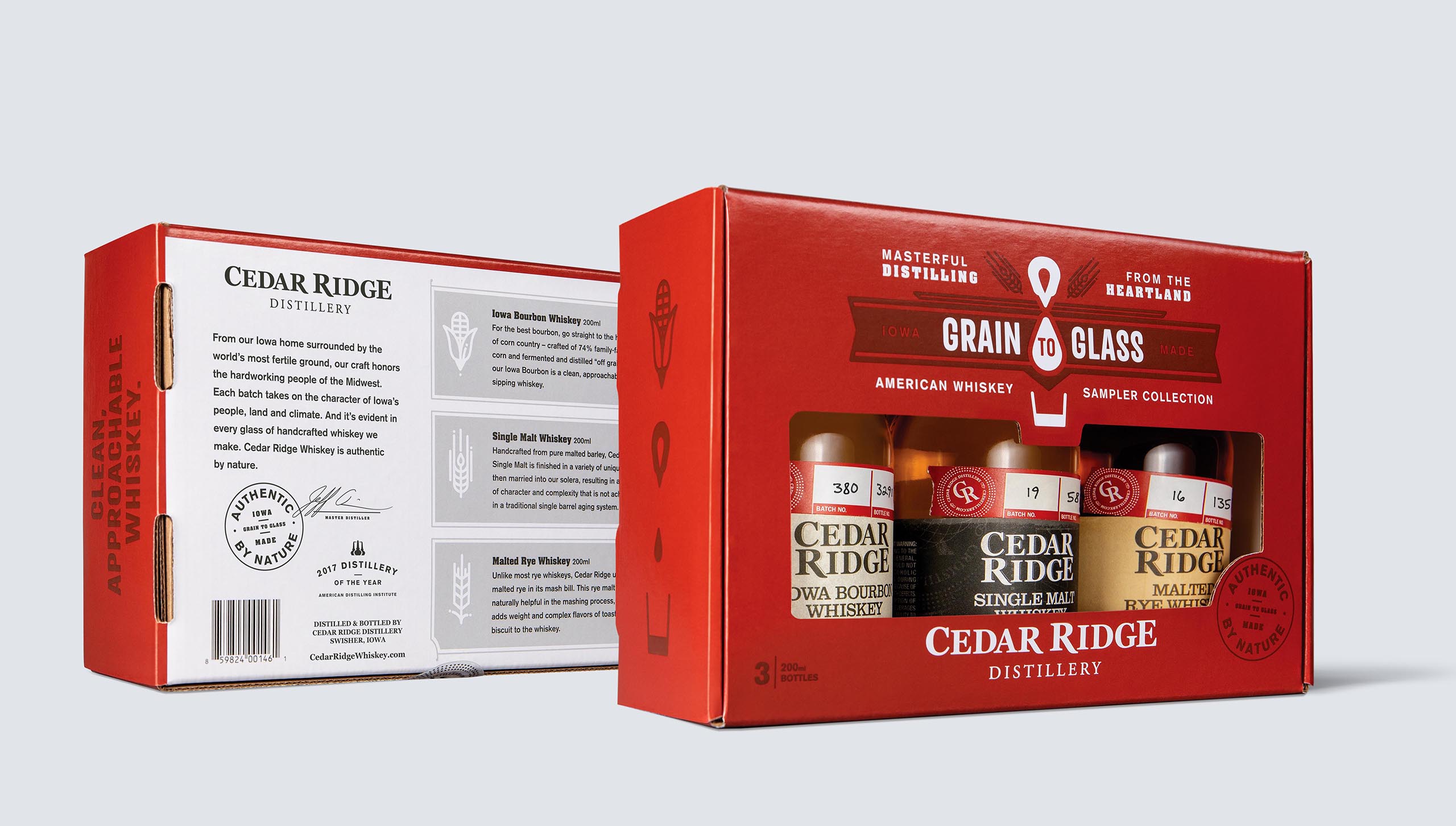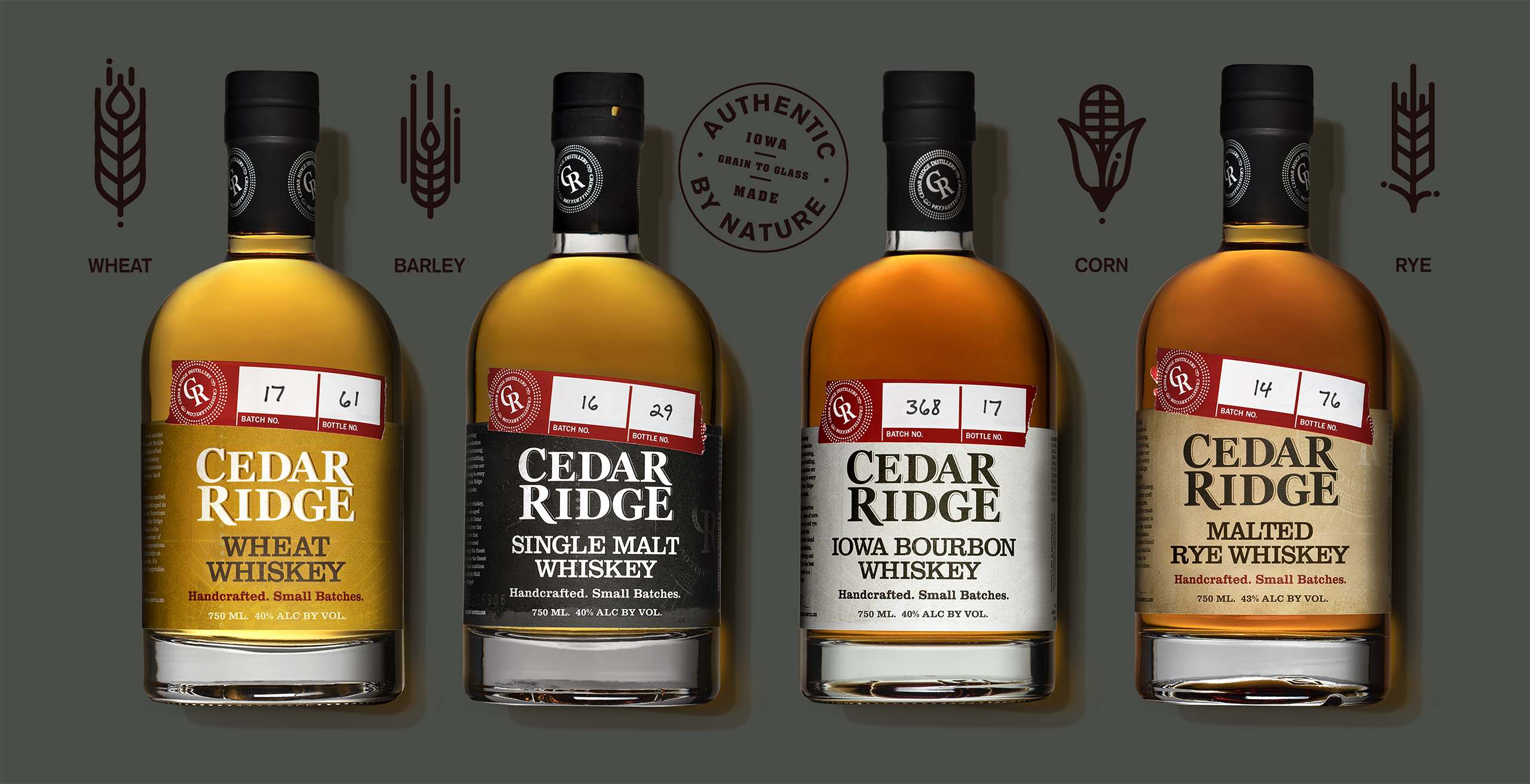 As a challenger brand, you have to make the most of every opportunity. And in the world of bourbon, all roads lead through Louisville. If great corn is essential to making great bourbon, why wouldn't Iowa-based Cedar Ridge have a legitimate claim to the throne?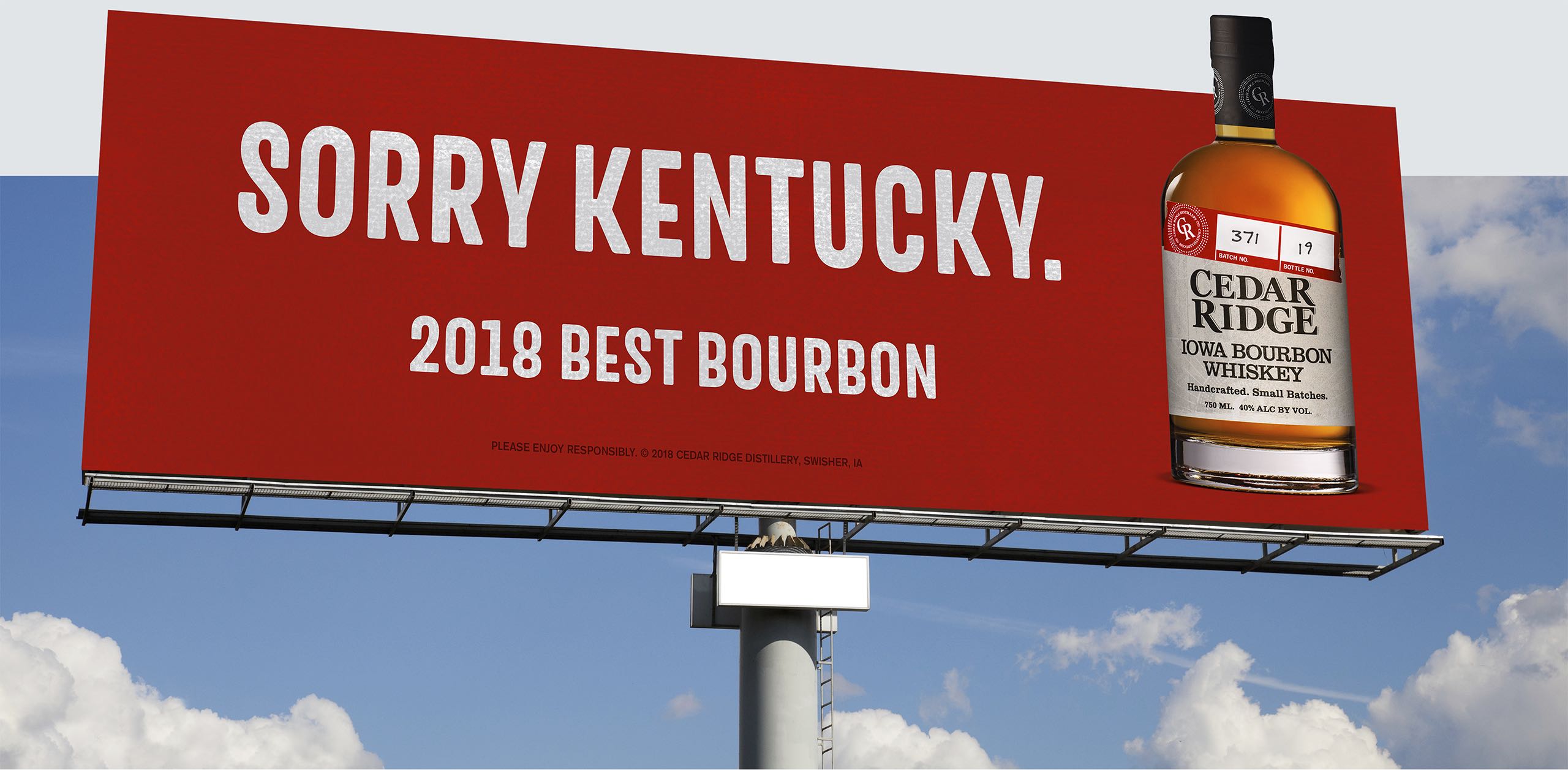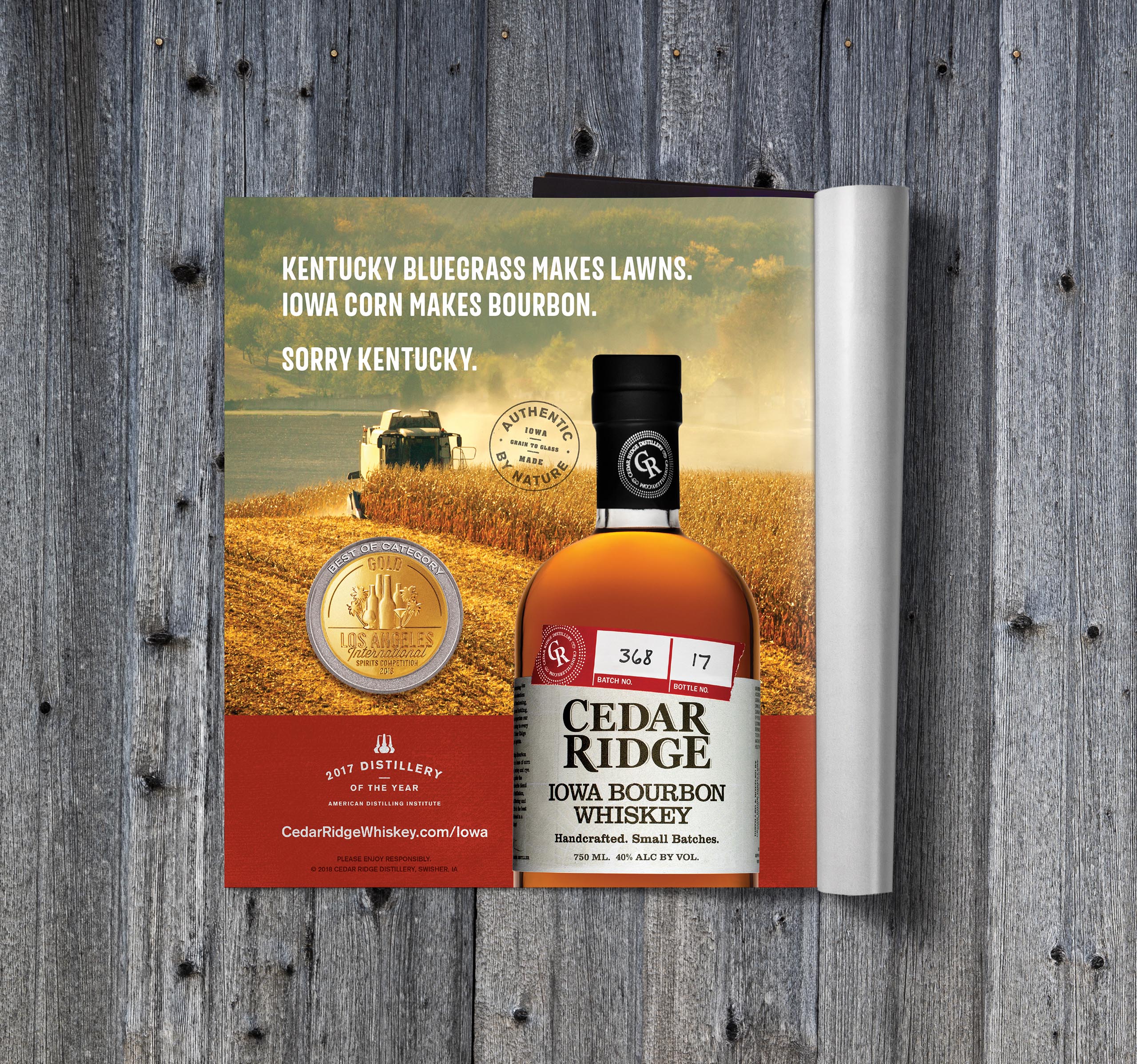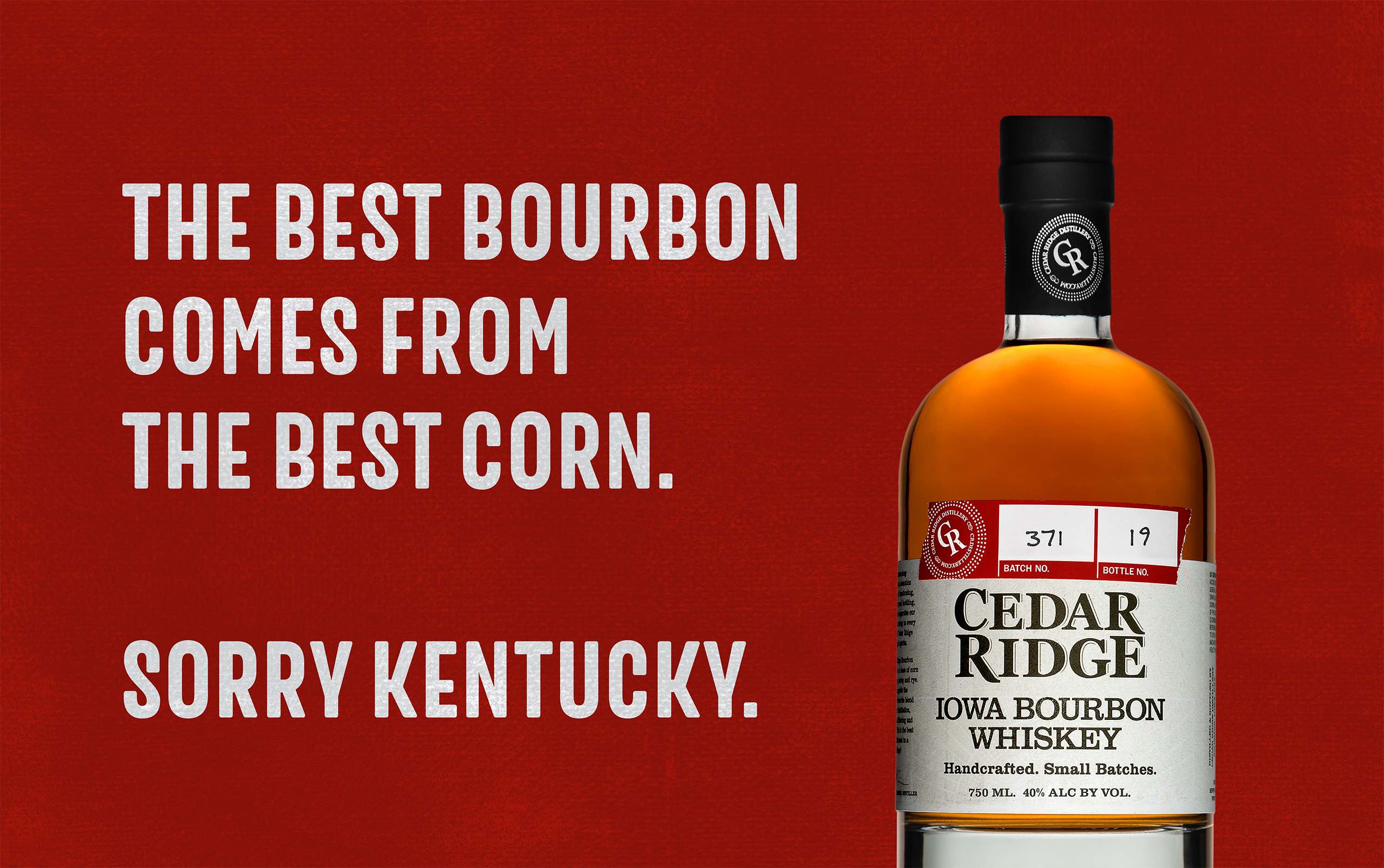 The "Sorry Kentucky" campaign was executed throughout the full spectrum of channels, from web to Point-of-Sale. This included a high-profile digital outdoor board in Times Square. The campaign earned ADDY Gold and Judge's Choice prizes at the 2019 Advertising Federation of Cedar Rapids – Iowa City show, with the overall brand winning "Best in Show."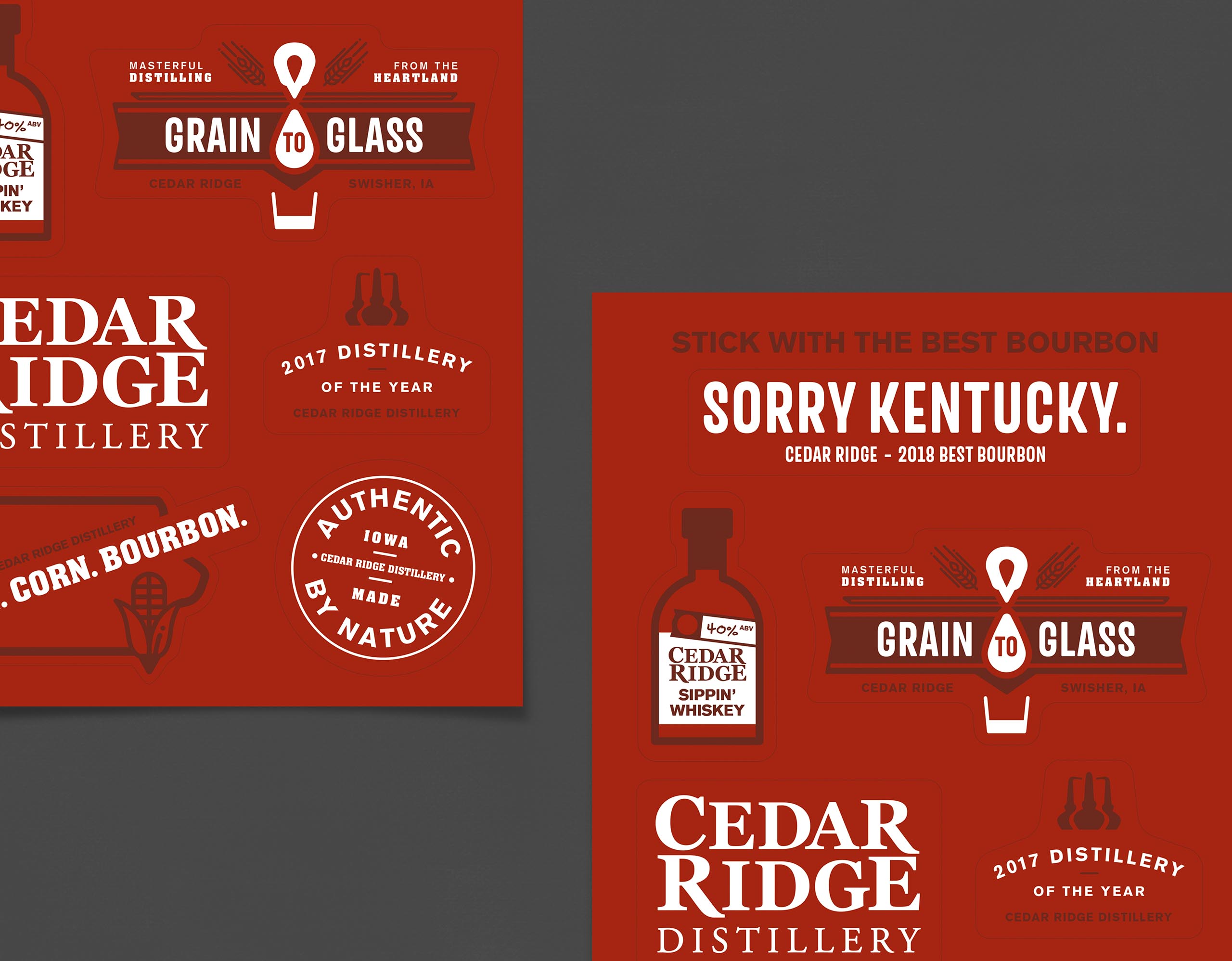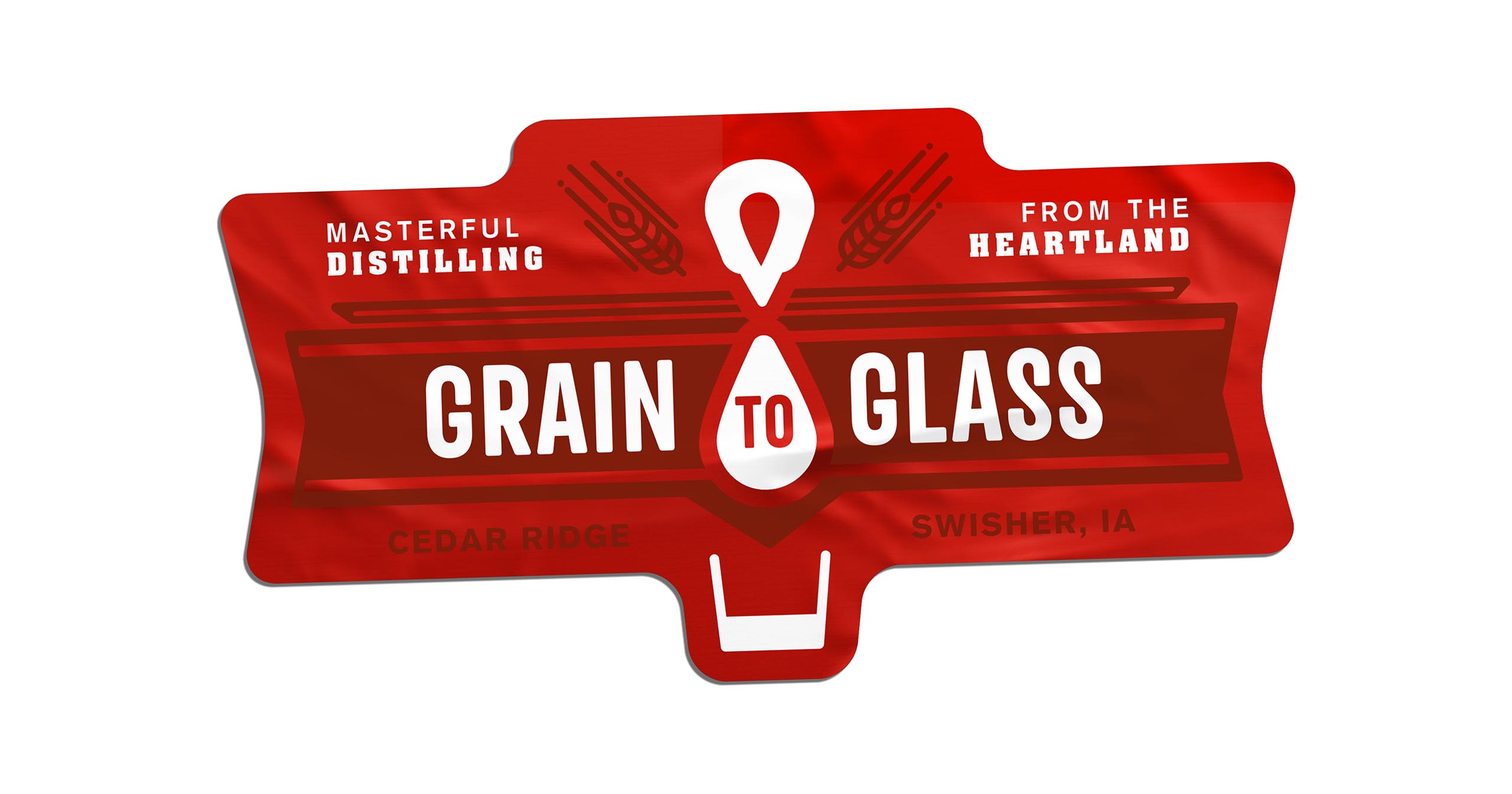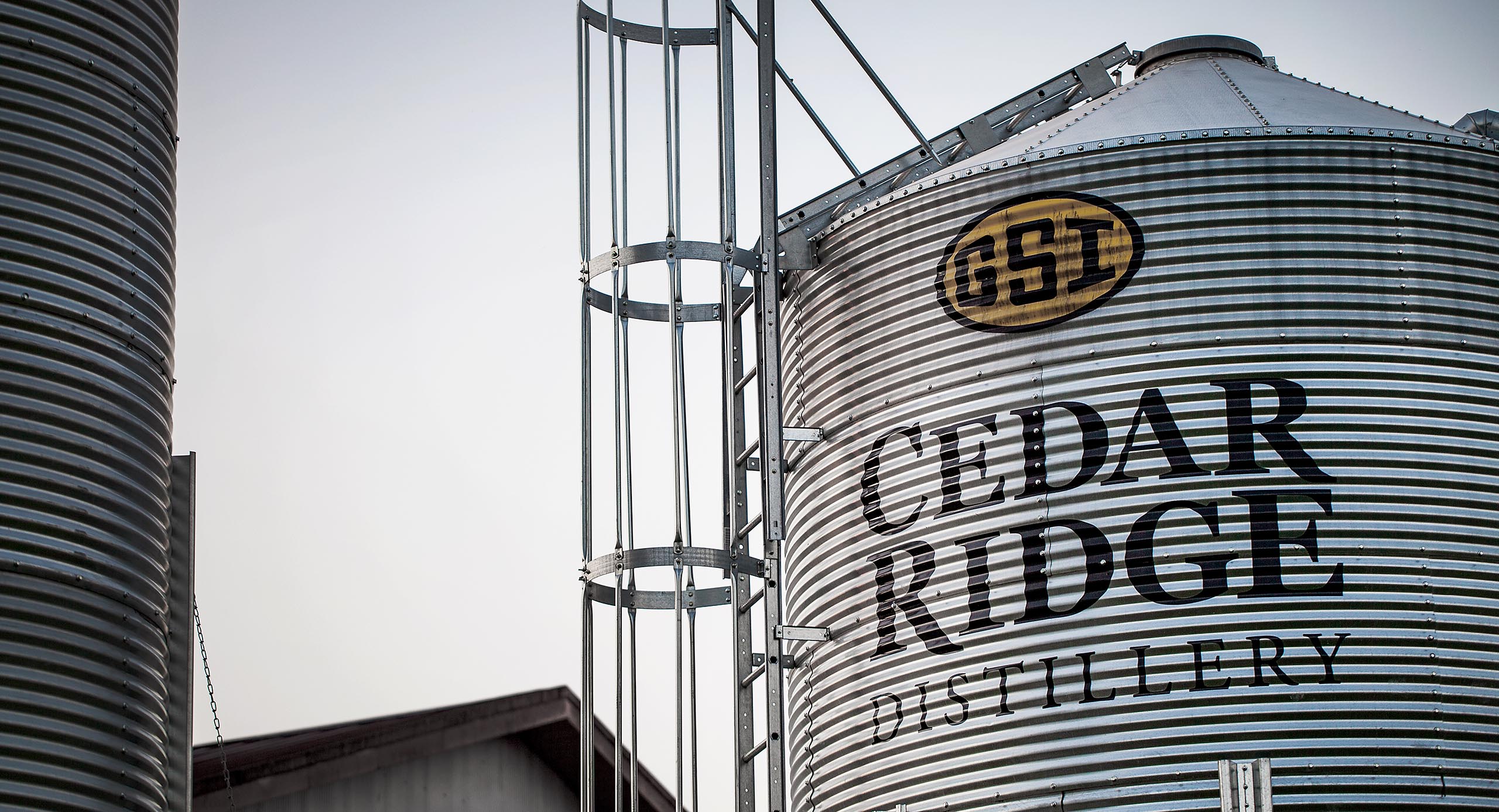 To help further the brand outside of the campaign, we built a library of images that offer a true representation of Iowa's people, land and climate.