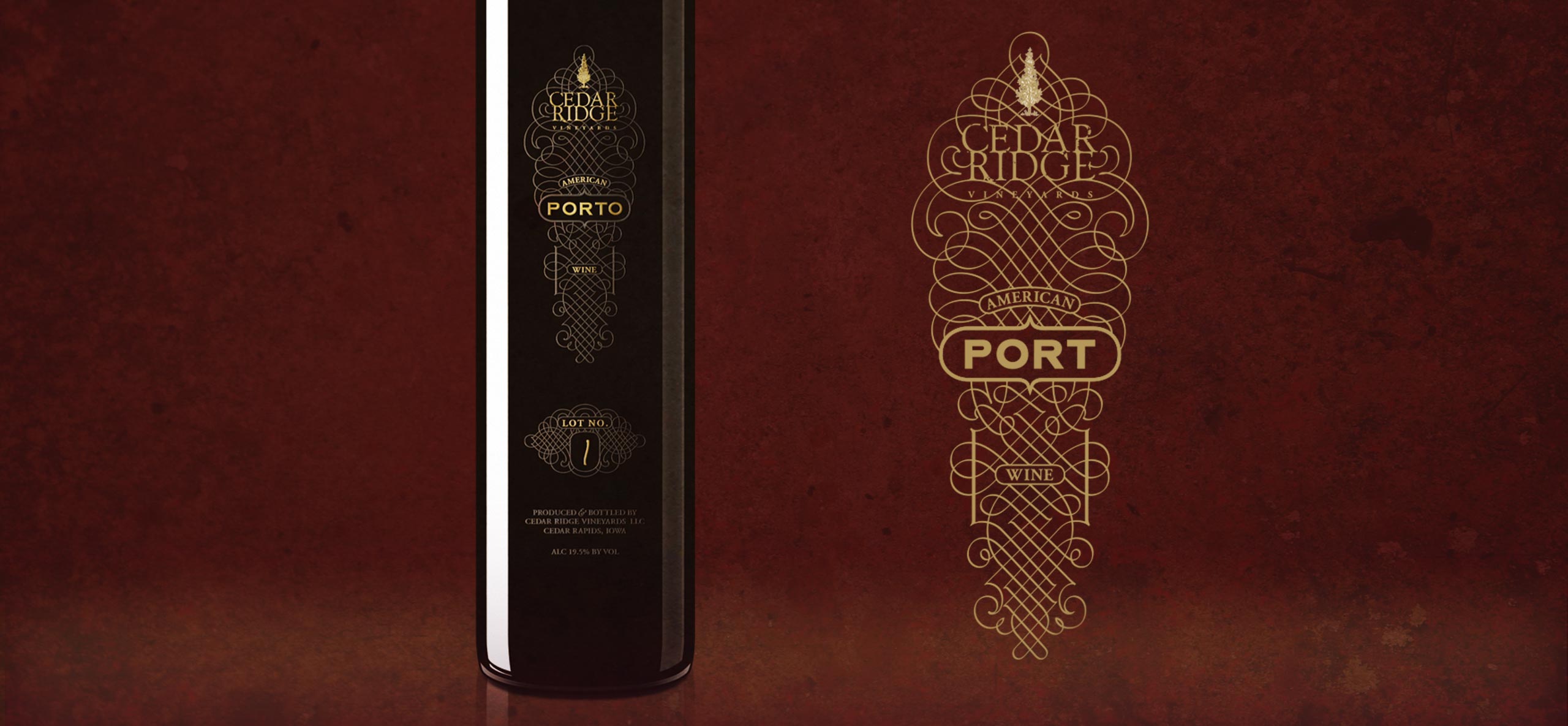 Port Wins Gold Again
Two awards earned by Cedar Ridge Winery and Distillery in the 2007 Mid-American Wine Competition showcase the graceful, high-end graphic identity created for the vintner by FUEL, the Hiawatha, Iowa-based design collaborative.
As Iowa's sole winery and distillery, Cedar Ridge walked away with the Gold award in the best individual label category for the company's American Port as well as the Bronze for typography. The Mid-American Wine Competition is open to commercial wineries in 13 states throughout the Midwest. The Port label had previously won a Gold Addy award in 2006.
— Bill Bollman
FUEL designed the label to reflect the unique handcrafted nature of Cedar Ridge's recently introduced port wine. Each bottle is marked by the wine maker and the individual lot number. The new label, in combination with the bottle selection, aids the connoisseur in visualizing the flavorful experience to come, yet the package as a whole is clearly recognizable as a member of the Cedar Ridge brand.
"While we know the labels we've designed have been successful with Cedar Ridge's loyal and expanding customer base, it is always good to be measured against the very best your competitors have to offer," says Bill Bollman, lead designer at FUEL. "This validates our process and method in approaching the needs of our clients." Both awards speak to the power of FUEL's collaborative efforts and the elegance and sophistication of its design.
Operating as the first licensed distillery in the state since Prohibition, Cedar Ridge Winery and Distillery offers a unique selection of specialty-made, small batch liquors and locally made wines.