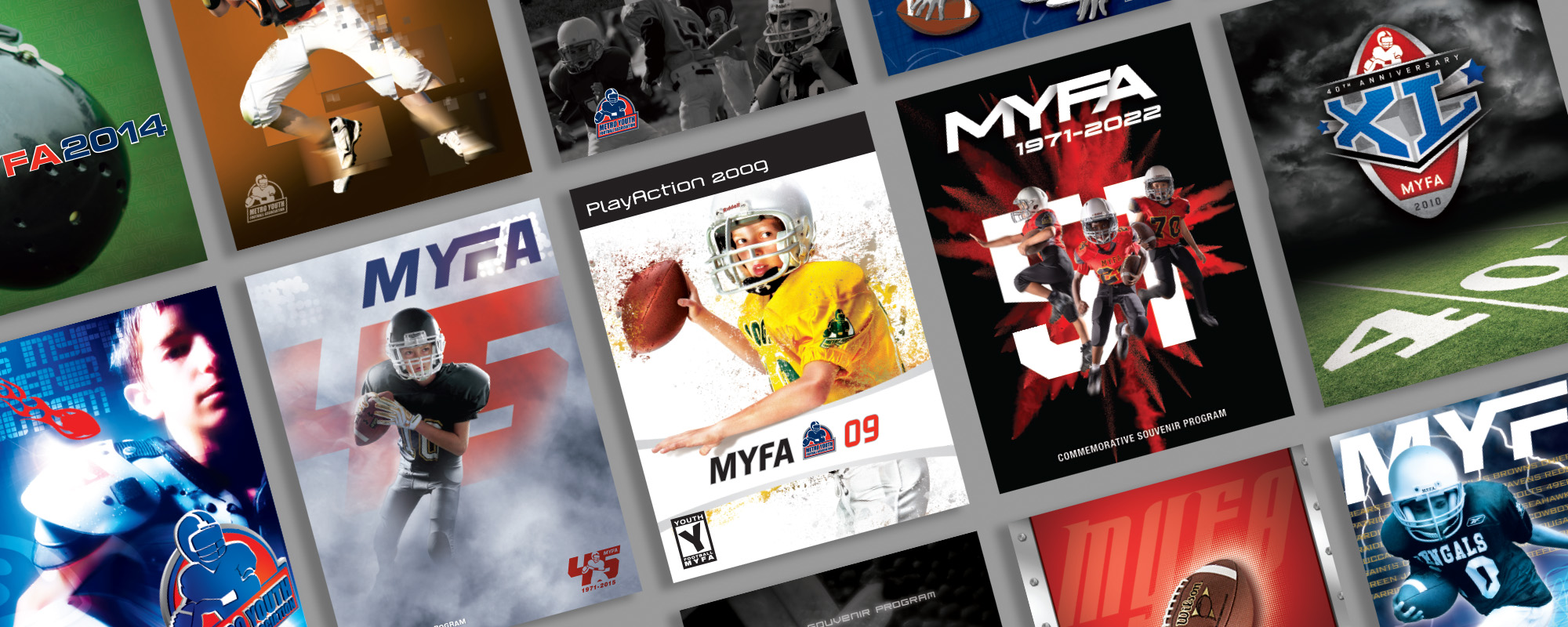 MYFA adds FUEL to Honor Roll of volunteers
Not long after FUEL's launch in 2001, we were approached by a print representative with a project on behalf of a local non-profit organization. The Metro Youth Football Association (MYFA) needed a cover design for their souvenir program.
There'd be no money, probably no glory, and by the way, it was a rush job.
After some careful research, we quickly recognized the positive impact that MYFA had on the community. Youth learn skills like collaboration and teamwork through MYFA involvement that are building blocks to a community's future.
Being passionate about leveraging the power of design to do good, we went all in to produce a beautiful and purposeful design for the 2001 program. The program sold out for the first time, raising much-needed money to continue the program. We were ecstatic.
This is the 21st year that FUEL has designed the program cover. To this day, the design receives the same attention and consideration that it did for the 2001 souvenir program. Over the past two decades, some of the finest and most talented designers in the Midwest have given the MYFA souvenir program cover design their very best effort while at FUEL.
Many MYFA players, including FUEL co-founder Bill Bollman's sons, have graciously donated their time and likenesses to be photographed or illustrated for the cover design.
This year, following completion of the 2022 Souvenir Program, MYFA presented FUEL with a plaque commemorating those 21 years of hard work and attention to detail.
The plaque will hold a prominent place here at FUEL as a reminder of our dedication to all the non-profits we serve.
It has been and continues to be an honor to work with the Metro Youth Football Association in support of our community's youth.
This is Design Success™.