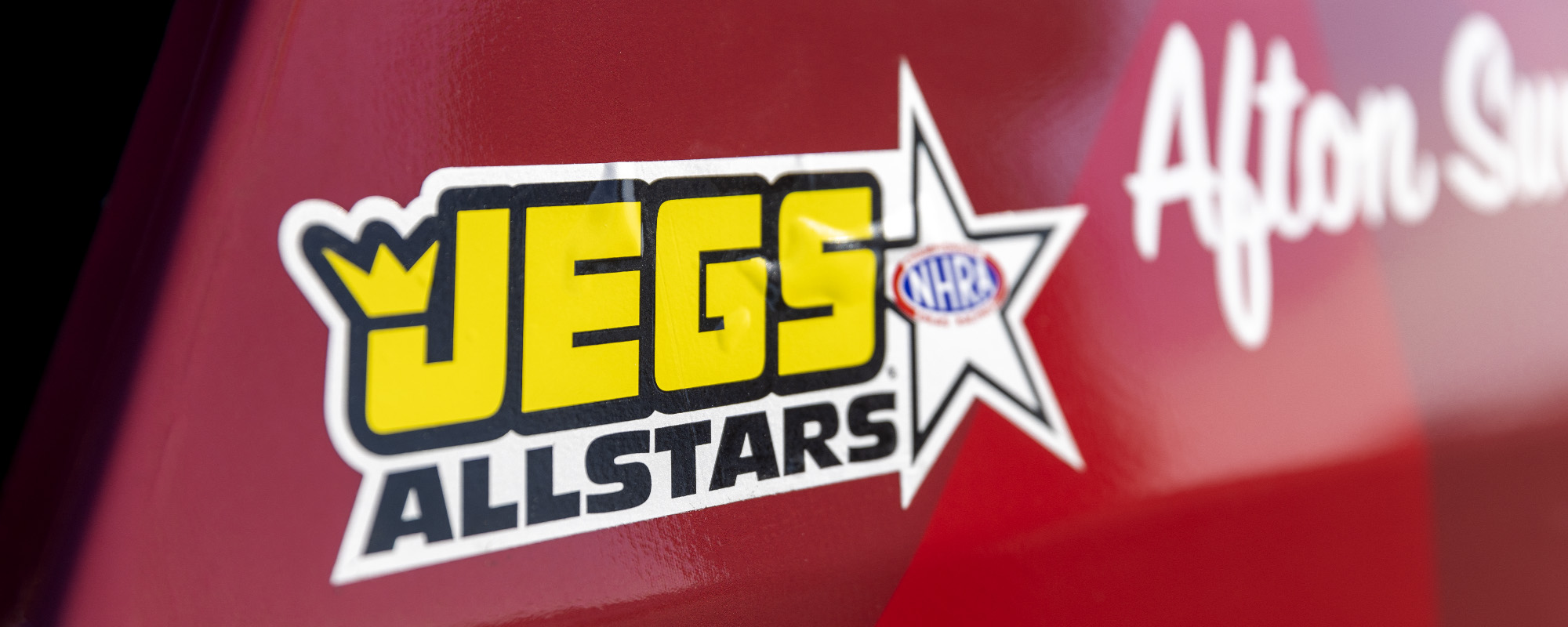 Afton Swanson Wins Top Spot In JEGS Allstars 2022 Points Chase
Swanson Motorsports is excited to announce that Afton Swanson has won the top spot in the 2022 JEGS Allstars Competition in NHRA Division 5's Top Dragster class.
Afton's win comes after a year-long drive to be the overall top points earner during all Division 5 events.
Afton will be representing NHRA Division 5 in the JEGS Allstars Series event, a race within a race at this year's Dodge Power Brokers NHRA U.S. Nationals event to be held at the Lucas Oil Indianapolis Raceway Park from August 31st through September 5th.
The JEGS Allstars consists of the top points earner in each class across all 7 geographic regions, plus last year's JEGS Allstars champion from each class. The 8 representatives in each class will race for individual honors, as well as earn points for their respective division. The division with the most points at the end of Allstars eliminations will share a more than $120,000 purse. JEGS Allstars eliminations will take place Saturday September 3 at the US Nationals in Indianapolis.
"Qualifying for the JEGS Allstars has been a goal we have been working towards for the past 8 years, since we began racing in the NHRA Lucas Oil series," said Afton. "This is something that very few racers ever get to experience, so we feel so fortunate to have achieved something of this magnitude. It would not have been possible without the encouragement from our racing friends and the sponsors who have helped us along the way."
Afton, who owns the race car with husband and Crew Chief Joe Swanson, is currently ranked 6th in NHRA Division 5 Point Standings. She moved up two slots following her performance at Topeka. Afton has been the #1 qualifier in 3 of her first 4 outings of the 2022 season, along with taking the win at Eddyville's recent Night of Fire event.
Swanson Motorsports plans to return to Topeka for the upcoming Menards NHRA Nationals Presented By PetArmor at Heartland Motorsports Park August 12-14th. Afton won this event in 2017 and is looking for a second Heartland Nationals Wally.
About Swanson Motorsports:
Joe and Afton Swanson are a husband-and-wife team from Denver, Iowa. Afton (31) and Joe (32) are first generation racers forging their own path in the world of drag racing. Although they are one of the youngest teams competing on the NHRA racing circuit, they have already made a name for themselves in the Top Dragster class.
In addition to drag racing, Afton and Joe are the founders of Swanson Hydro Graphics and Swanson Motorsports, both companies located in Denver, Iowa. Afton holds a Master of Business Administration (MBA) degree from the University of Iowa and is a past NHRA National Event winner. Contact us at afton5226@gmail.com, (515) 890-9111, https://www.swansonhydrographics.com or https://www.facebook.com/SwansonMotorsports.