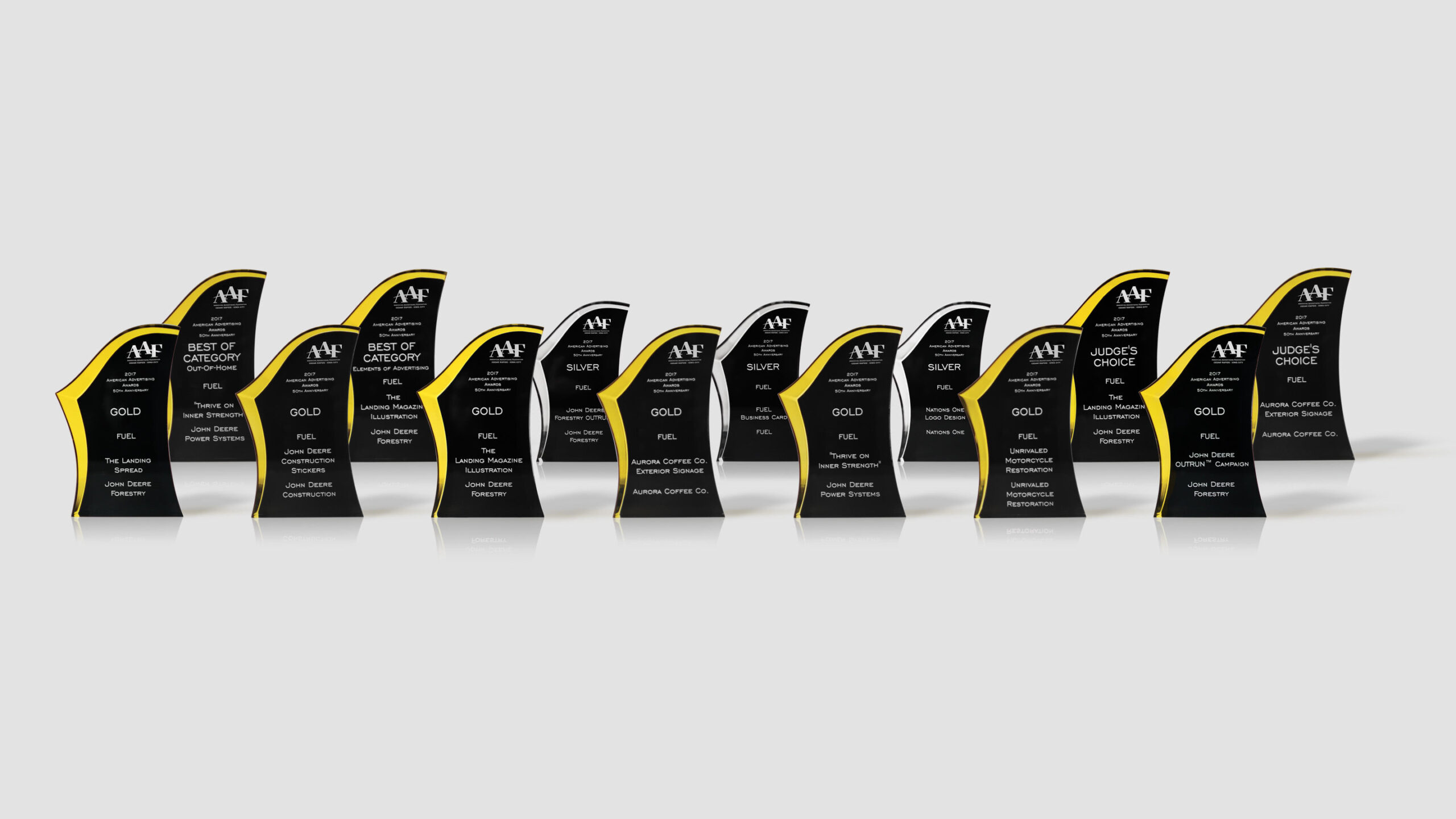 FUEL Shines at Local Addys
March 8, 2018
It had been a decade since we'd thrown our work in the ring at the annual American Advertising Awards competition.
This year marked the 50th Anniversary for the Cedar Rapids and Iowa City Club (AAF:CR-IC) and a decade since we'd been there, so we decided to dip our toe back into the fray.
Now, shows are always a subjective exercise, but they can give you a good barometer for how your work is holding up.
It was a great night attending the awards banquet, held at the The National Czech & Slovak Museum & Library.
When the dust settled, the judges recognized FUEL with 14 awards representing 10 entries:
  (7) Gold ADDYs
  (3) Silver ADDYs
  (2) Best of Category
  (2) Judges Choice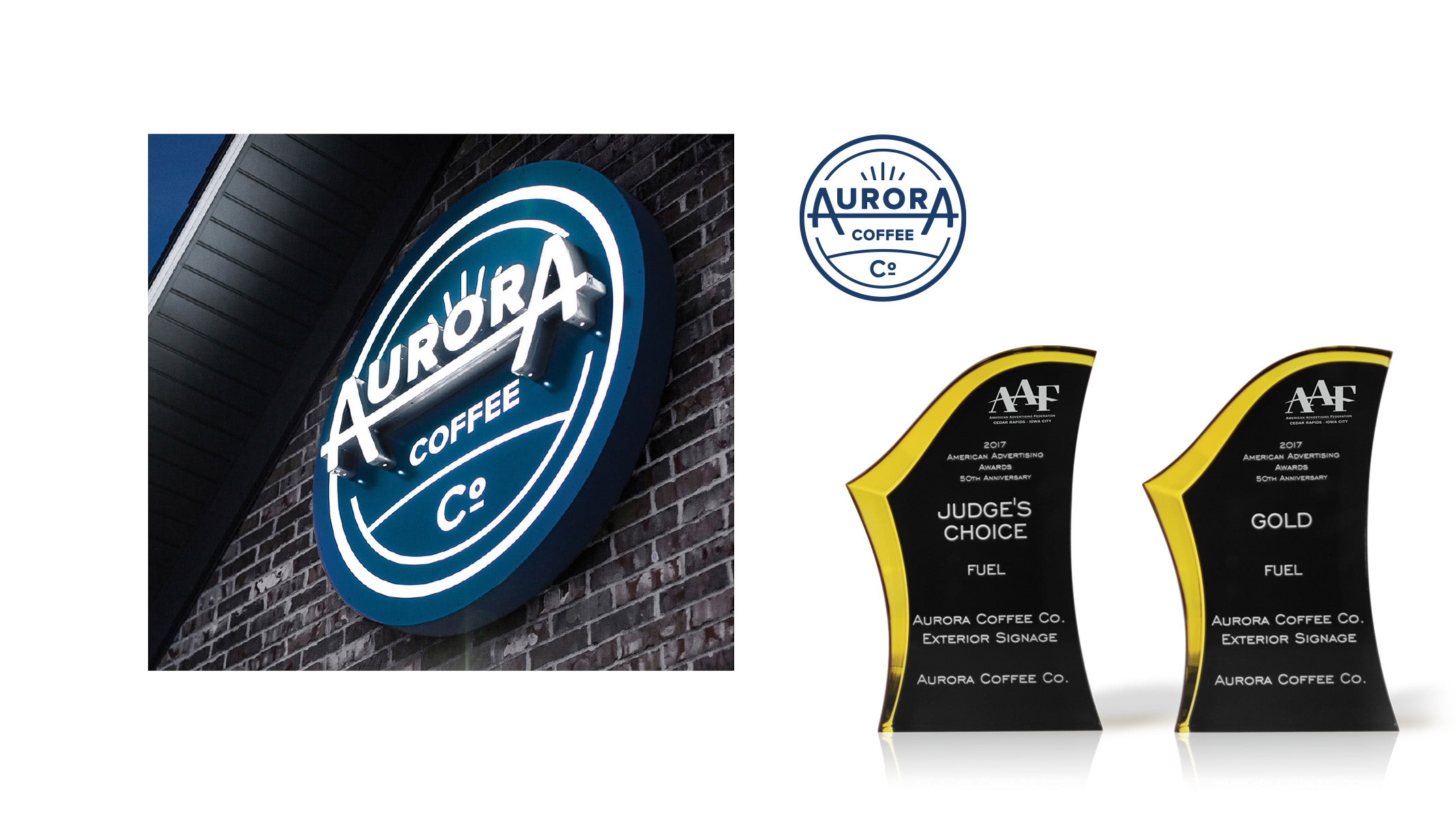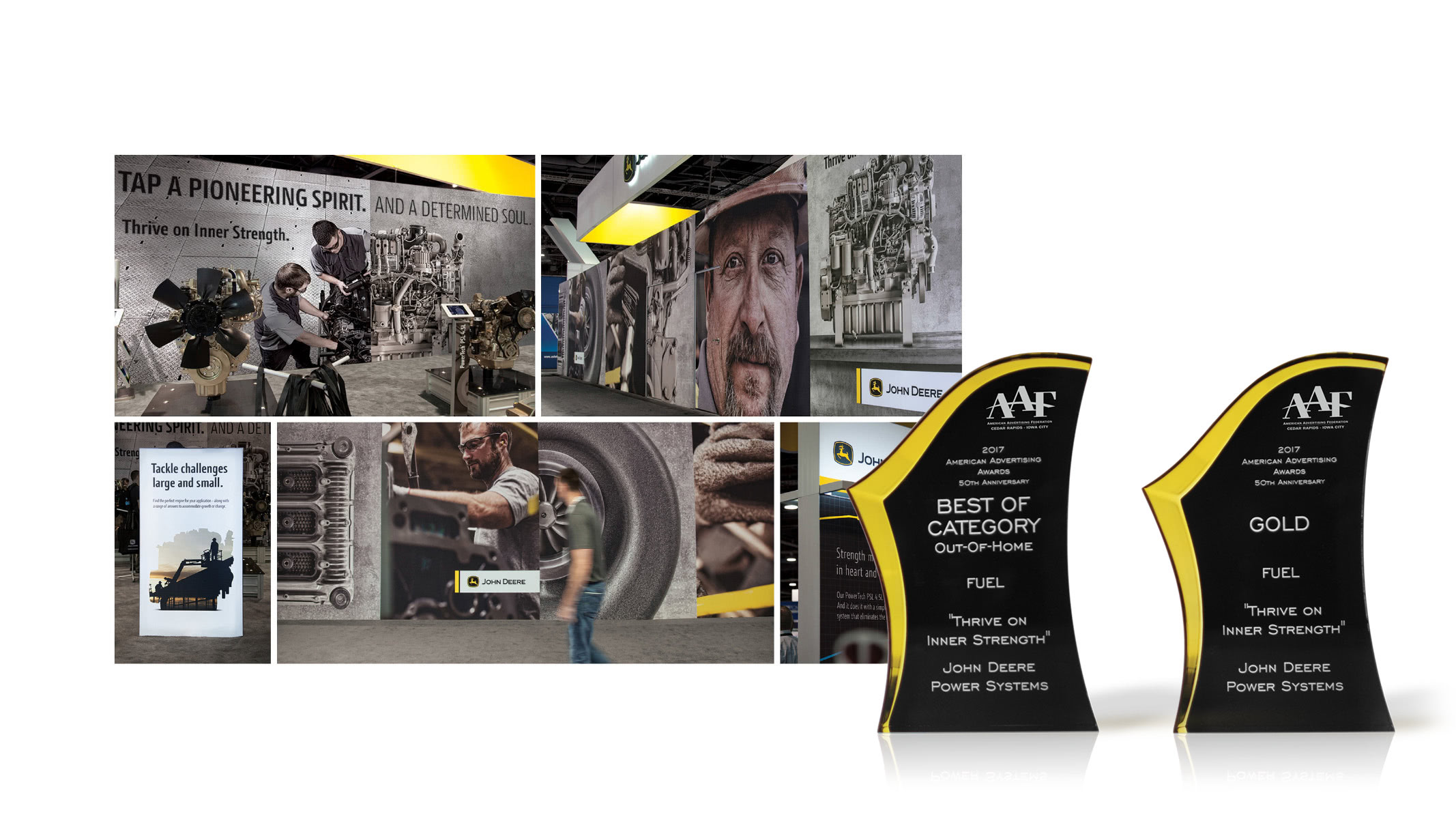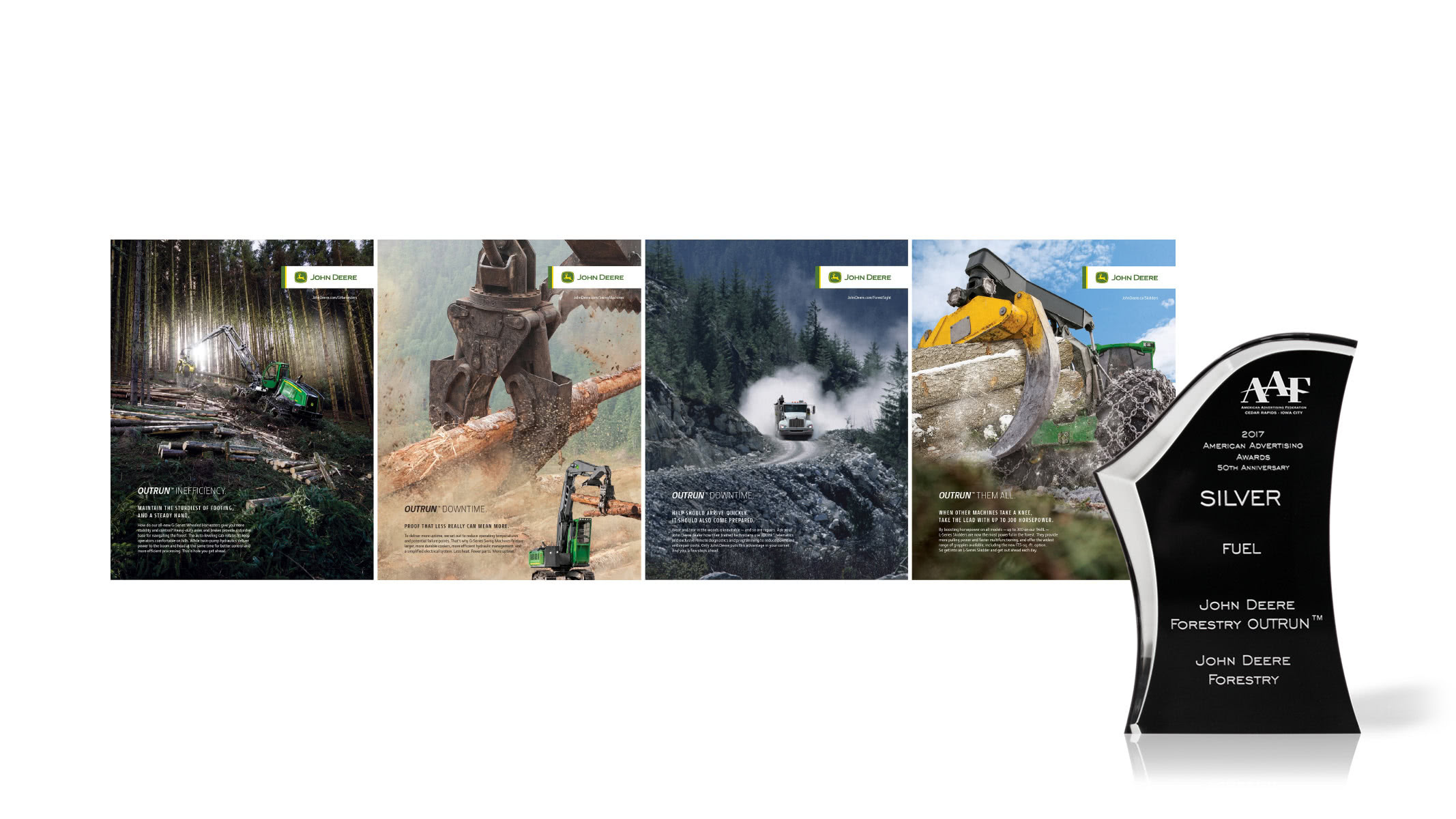 The award-winning work covered a diverse range of problem solving and design thinking: logos, corporate identity and signage, a trade show booth, editorial design and illustration and a holistic advertising campaign with clients in scale from startup to multinational.In addition, the night was made even sweeter as our own John Allen was recognized with the "Service Person of the Year" award for his work as Education Chair on the AAF:CR-IC board.Clearly, it was a big night for the FUEL team and the local advertising community as a whole. It was also a pleasure spending some time with friends and colleagues in celebration of the great work that's being done in the Corridor.We're grateful for the opportunity to do what we do every day via the trust our clients place in us, helping them further their business or mission. It's a responsibility we never take lightly.Question now is: how will we top it?

Follow along and see.You can see the rest of the winners here:
http://aafcric.com/2018/02/american-advertising-awards-2017-2018-winners/