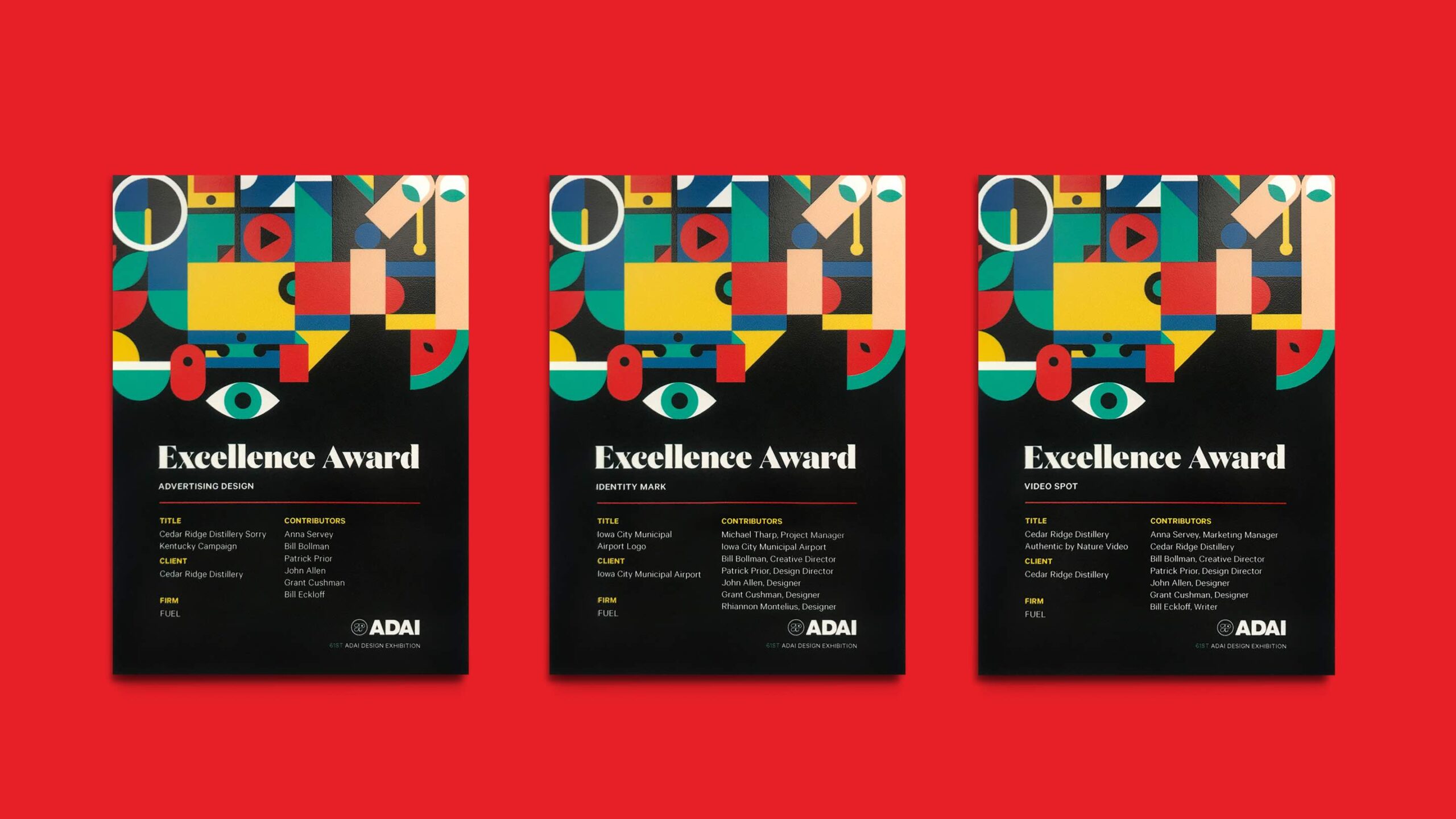 FUEL Honored at ADAI's Exhibition 2019
May 3, 2019
For the third straight year, FUEL made a strong showing at the Art Directors Association of Iowa's ADAI Design Exhibition 2019 held April 26th at The River Center in Des Moines.
"Des Moines is, without question, a much more competitive creative market," said FUEL Co-Founder John Moes. "We've gone over there for three years running. Each year, the ADAI Exhibition just gets better with top-notch work from professional firms and students. It's great to see how we stack up."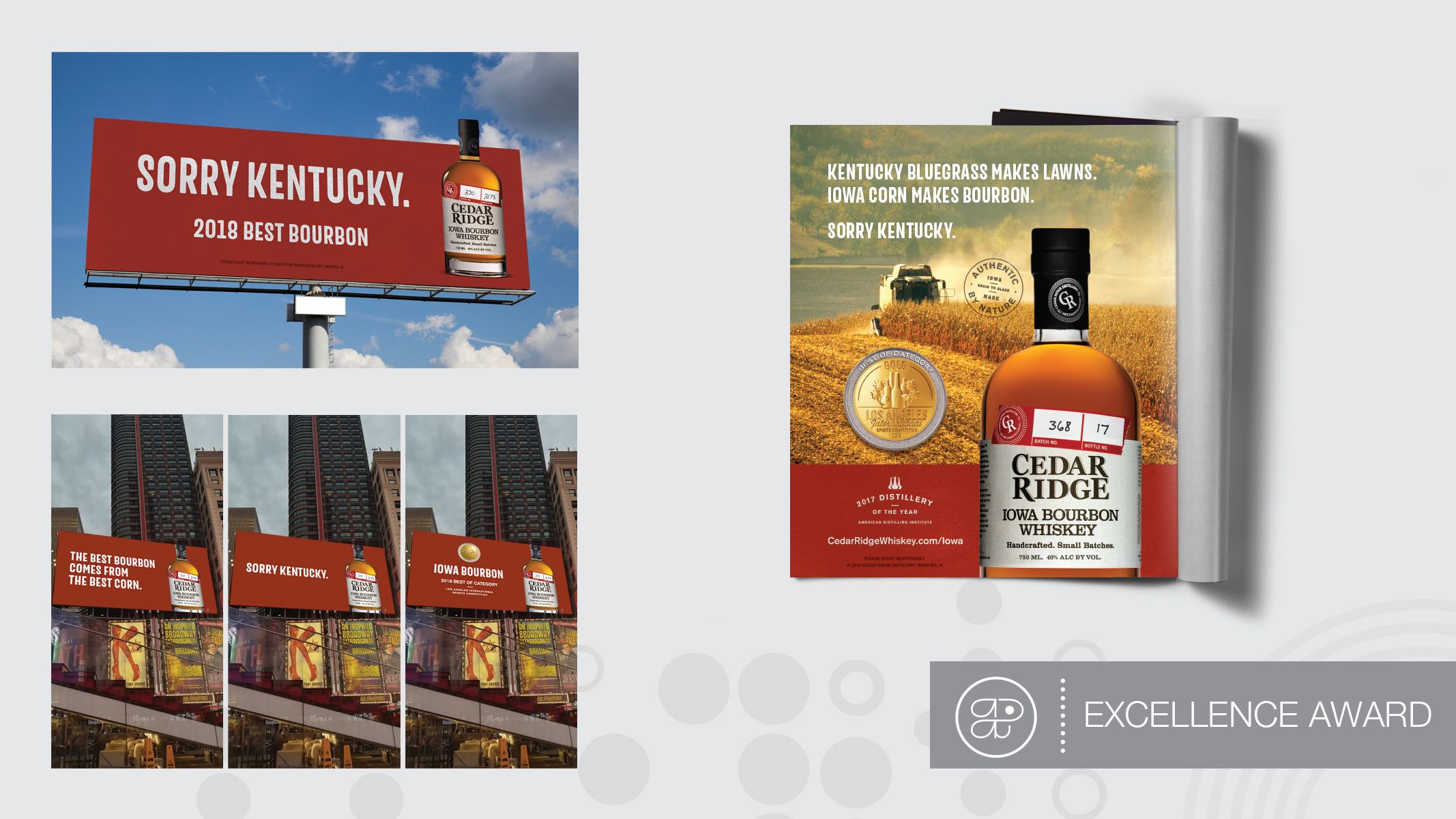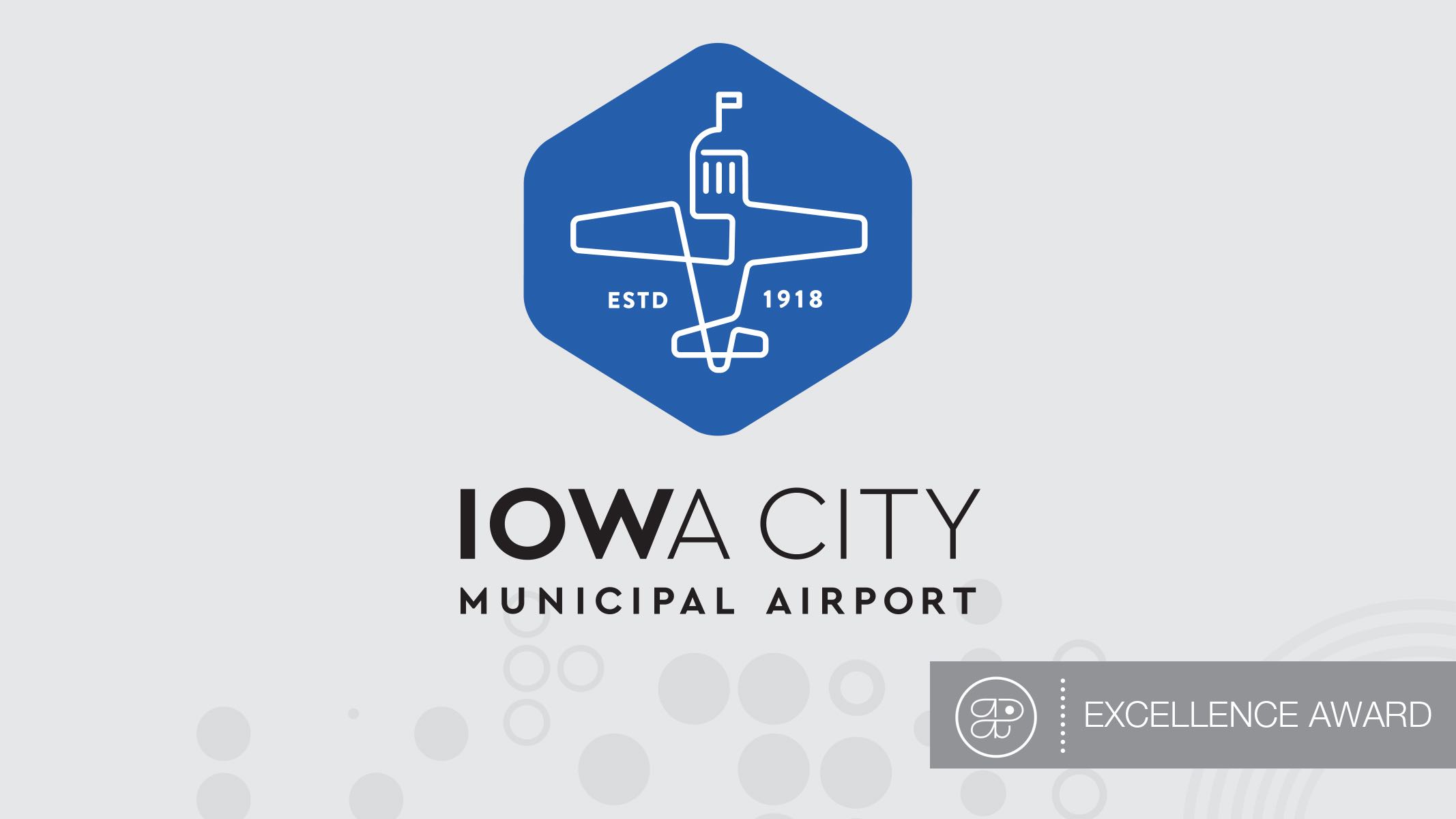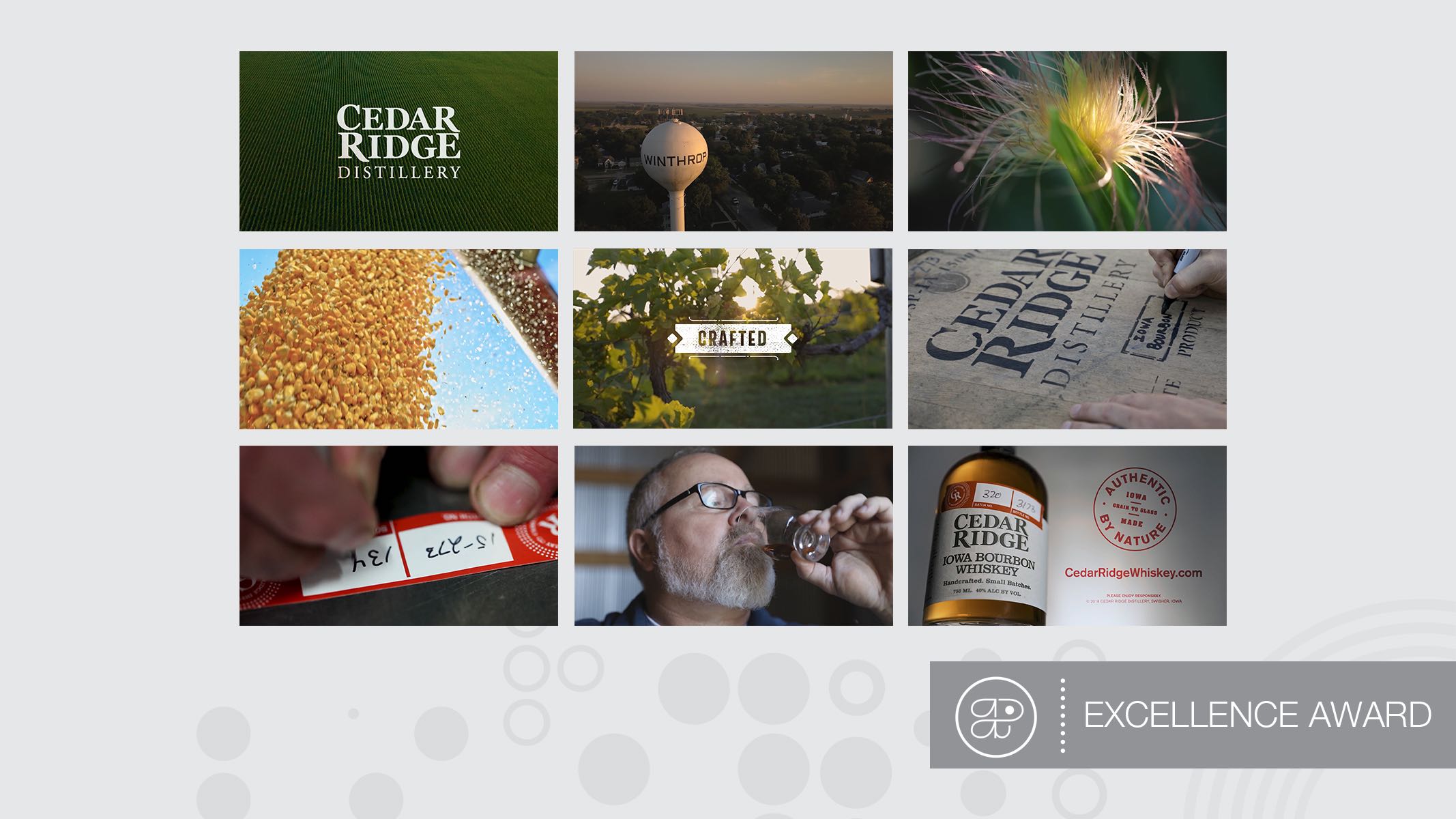 Building on the strength of the firm's showing at the local Advertising Federation of CR/IC, ADAI judges recognized FUEL with three EXCELLENCE Awards:
Advertising Design for our Sorry Kentucky campaign for Cedar Ridge Distillery

Authentic by Nature Video, also for Cedar Ridge

Identity Mark for Iowa City Municipal Airport
Learn more about the exhibition at artdirectorsiowa.org.