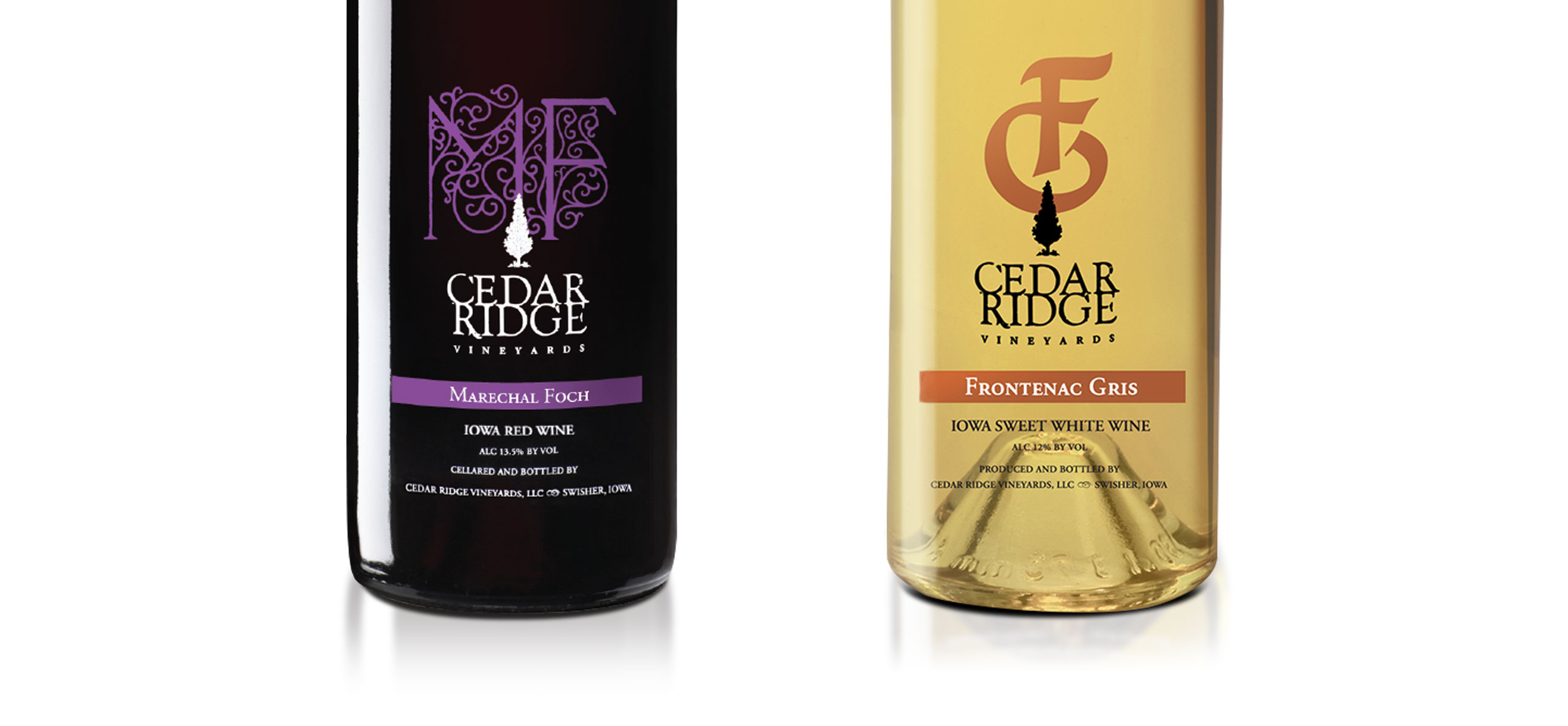 FUEL Designed Wine Labels Stand Out!
Two wine labels created by FUEL for Cedar Ridge Vineyards garnered recognition at the 2012 Mid-American Wine Competition, adding to a growing resume of award-winning labels designed by FUEL for Cedar Ridge's family of locally made, artisan wines.
A FUEL design for Cedar Ridge's Frontenac Gris won top honors with a Gold Award in the Most Sophisticated category, while FUEL's label for the winery's Marechal Foch earned a Silver Award in the Typography division. The Mid-American Wine Competition draws entries from commercial wineries in 14 states throughout the Midwest.