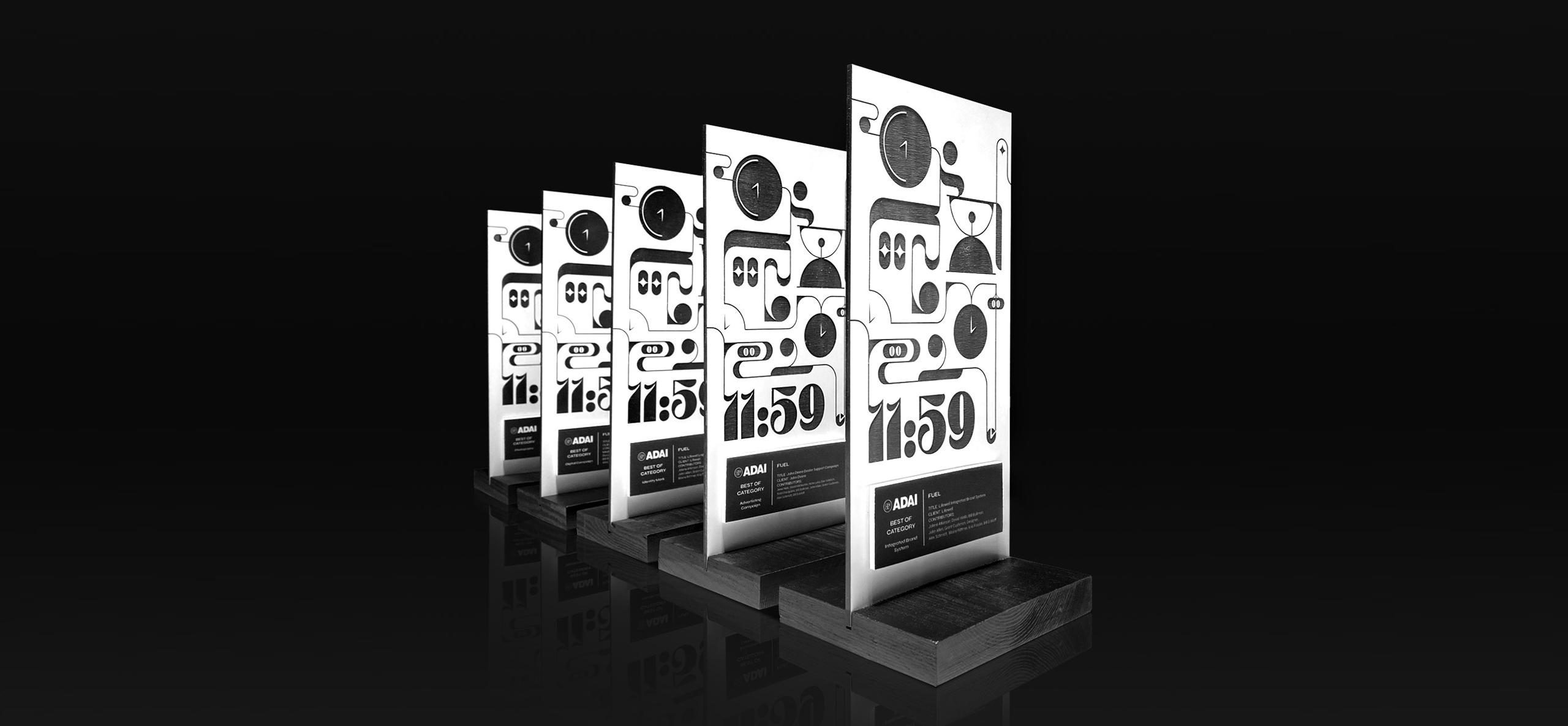 FUEL Recognized at 64th ADAI Design Exhibition
The Art Directors Association of Iowa's (ADAI) held its 64th Annual ADAI Design Exhibition on April 22 in Des Moines. And FUEL cleaned up.
Judges recognized FUEL with Best of Category honors in:
Advertising Design for John Deere Forestry Dealer Support Campaign
Integrated Brand System for Lifewell Life Coaching
Identity Mark for the Lifewell Life Coaching logo
Photography for Don Hummer Trucking
Digital Campaign for John Deere Social
In addition, FUEL took home a total of 17 Excellence Awards for a range of clients and design disciplines.
Brand Identity. Web. Video. Photography. Illustration. Each fall under the umbrella of design but most certainly stand on their own merits.
"We take a holistic view assuring a cohesive customer experience," said Creative Director Bill Bollman. "The established brand identity elements allow us to move across all touch points easily with a range of expression and flexibility. Our team has a diverse range of skillsets/talents and knowledge of different types of implementation, which gives us the advantage to develop distinct branding systems."
While these systems are meant to create a structure for brand building and problem solving, they can inherently afford some degree of adaptability from one form of expression to the next as the brand is brought to life.
"It shows that great design work is rooted in the ability to adapt to many factors involved in how a client's company works," said Finance Director Janet Larson. "Design work is weak if it only follows a certain style or trend."
While each of the entries were created to solve a distinct business problem, it doesn't mean they have to be boring.
"I think our entries this year show that purposeful design can also be beautiful design," said Designer Alex Schmidt.
Based on the quantity and diversity of the awards, that was not lost on the panel of judges.
"Impressing a group of professional peers enough to get an award is a real honor," said Designer Grant Cushman. "They can be our harshest critics."
Despite the challenges when you step into a more competitive pool, there's plenty to learn from members of the Iowa design community.
"We love events like ADAI because it gives us a chance to learn from other talented designers and support our creative community as a whole," said Design Director John Allen. "Internally, we're always seeking to move the needle, but it's great to also get outside our bubble to measure our work against other agencies with some friendly competition."