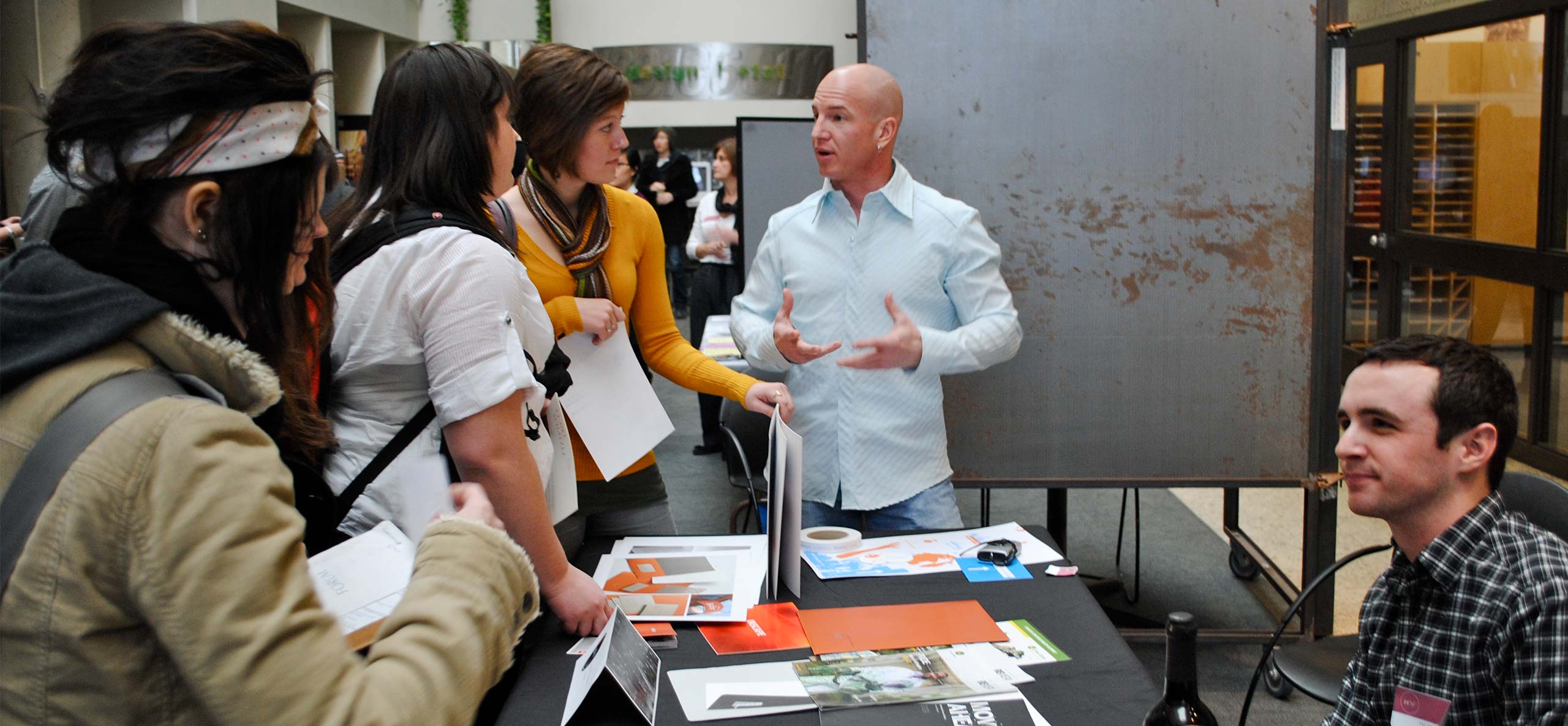 Encouraging Young Designers
FUEL designers Bill Bollman and Pat Prior shared their expertise and viewed the work of design students at the annual Iowa State University (ISU) Graphic Design and Studio Arts Career Day. Bollman and Prior met with about two-dozen students in ISU's graphic design program to review their portfolios and conduct mock interviews.
For design students, says Prior, it's an opportunity to gain first-hand knowledge about the design field and get valuable feedback on their work from professional designers. For FUEL, the career day event provides a chance to showcase FUEL's work and interact with promising young designers.
"I find it refreshing to see what students are doing," says Prior. "They're just as influential on us as we are on them."
FUEL is a design firm specializing in brand development. To learn more, please call 319.393.7739 or email John Moes at jemoes@fuelbranding.com.