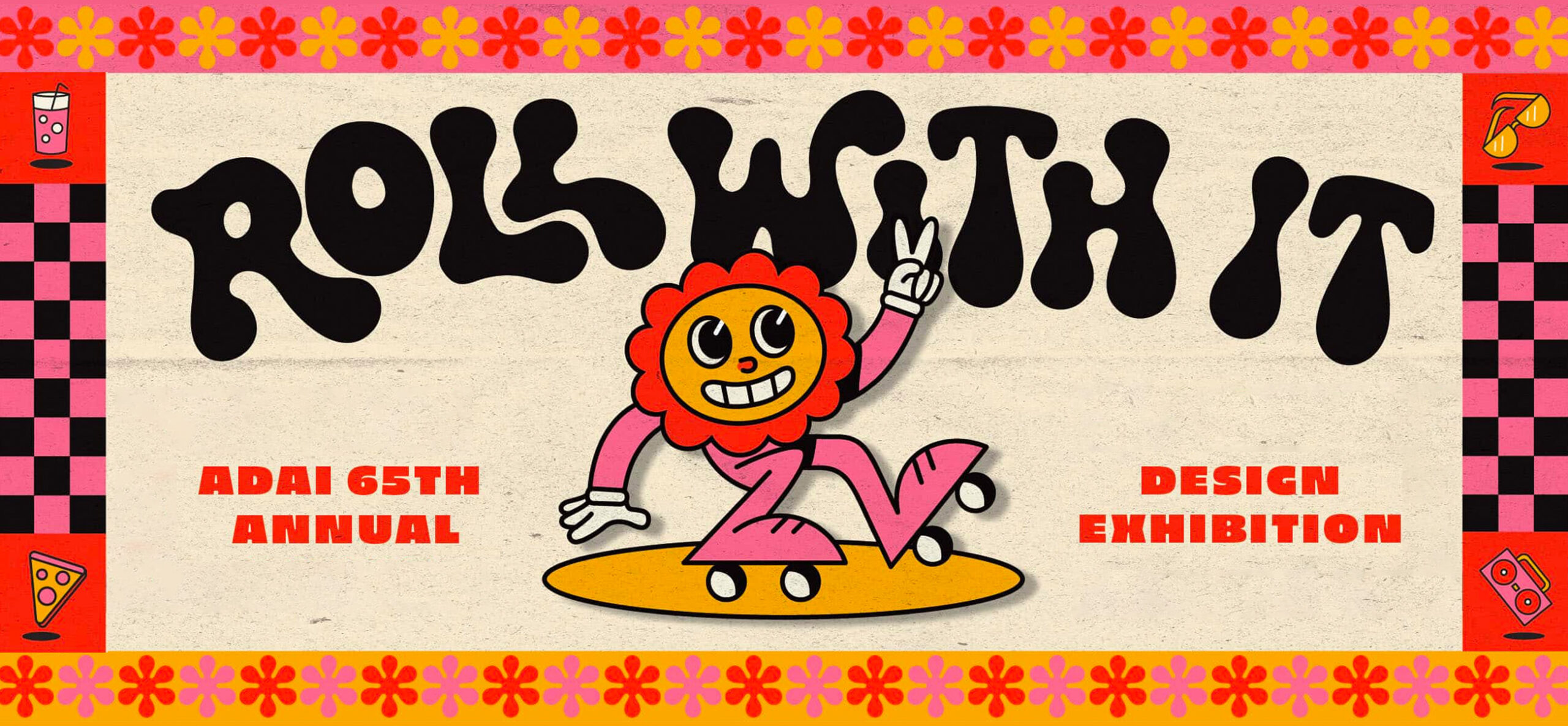 Design Excellence at the 65th ADAI Exhibition
The Art Directors Association of Iowa (ADAI) is a non-profit organization that celebrates and promotes excellence in design across various media. The ADAI hosts an annual design exhibition that recognizes outstanding work by both professional and student designers.
The 65th Art Directors of Iowa's Annual Design Exhibition was held on April 21st and FUEL was there. Eight of our entries were included in this year's Exhibition, all receiving Excellence Awards.
They are as follows:
Sales Promotion for Cold Zero
Online/Interactive for Cold Zero
Editorial for John Deere Construction and Forestry
John Deere Classic Shirt for John Deere
Photography for Swanson Motorsports
Online/Interactive for Interior Perfection
Identity Mark for Tanager
Graphic T-Shirt for Guthrie Cattle Co.
Environmental Graphics for Guthrie Cattle Co.
---
---
---
---
---
---
---
"We are thrilled to receive recognition from the Art Directors Association of Iowa, and we wish to thank them for putting on another record-breaking exhibition again in 2023," said John Allen, FUEL's Design Director. "Our creative team works hard to deliver exceptional results in collaboration with our clients. This recognition in a very competitive market is a testament to their talent and dedication and the true value of client/agency collaboration."
Added Alex Schmidt, who once called the Des Moines creative market her home: "We also congratulate all the participants and winners of the Art Directors Association of Iowa's annual design competition, including the talented student and professional designers who are shaping the future of the creative industry from right here in the Midwest."
FUEL has built a reputation for excellence in design by providing clients with tailored solutions that help them launch and grow their businesses. Our diverse range of clients spans across multiple industries, including Agribusiness, Aerospace, Architecture, Aviation, Construction, Food & Beverage, Forestry, Health Services, Industrial Manufacturing, Motorsports, and Technology.
Our core offerings include brand strategy, brand identity, and brand implementation, which includes naming, identity, print, packaging, advertising, digital, web, social, presentations, video, photography, illustration, symbols, and environments. Our talented team of designers, writers, strategists, and developers work collaboratively to bring our clients' visions to life.
To learn more about the Art Directors Association of Iowa and their Annual Design Exhibition, follow this link: 65th ADAI Design Exhibition.