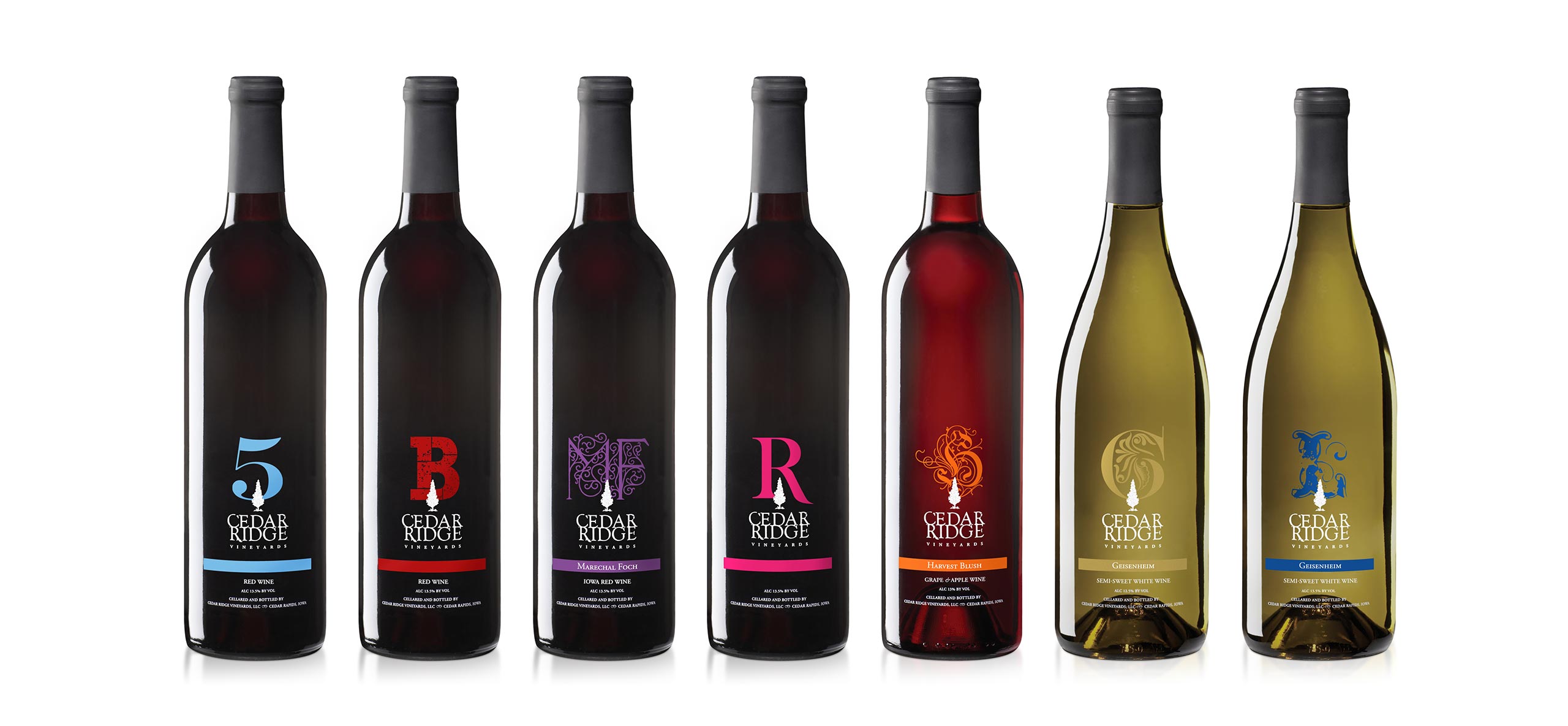 Cedar Ridge Vineyards Toasts to New Labels
FUEL recently unveiled a series of 11 new labels for Cedar Ridge Vineyard's family of wines and spirits. Marking a milestone in FUEL's strategic branding campaign, each monogrammed label alludes to the rich heritage of winemaking and the subtle complexities each bottle contains.
A relative newcomer to Iowa's wine scene, Cedar Ridge Vineyards offers a complete line of red, white, and blush wines enriched by the handcrafted spirits of its companion distillery. Cedar Ridge retained FUEL to create a visual identity for the company and its products. In a second phase of the project, several point-of-sale materials will be released by mid-January.