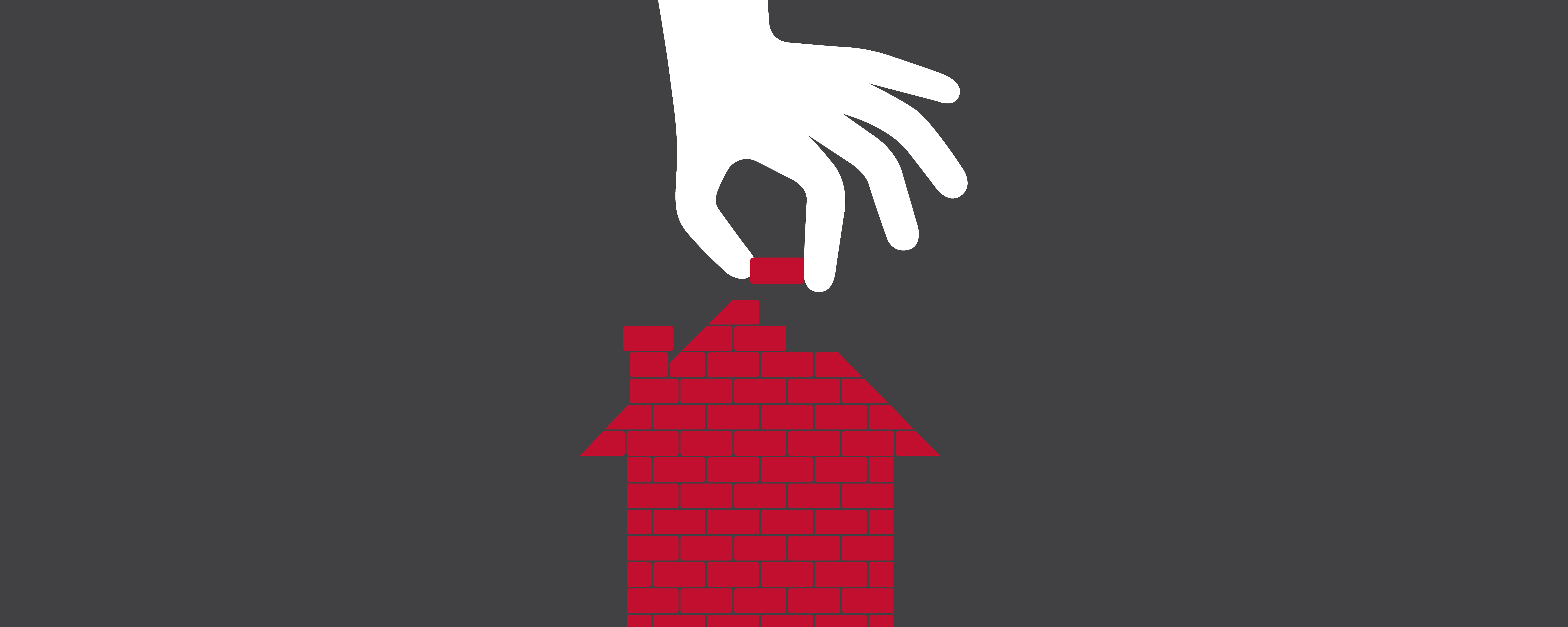 Are you building a house?
You've just approached us with a web project. You've not been meeting sales goals and it seems like you're not being noticed in your market space.
Even possibly worse, your products/services may have been framed up negatively by your competitors. You have been addressing marketing/sales needs as they arise, not considering their relationship to one another. Your brand is currently a series of individual, unrelated acts.
So, when these issues begin to multiply, you immediately assume that the one thing you know is reaching everyone – your web presence, is the source of brand confusion or customer disengagement.
Or so you think.
At best, you're probably only partially correct in your assessment. Our experience has shown us there isn't significant tangible value to be gained in tackling website design alone without holistically addressing every other touchpoint between a brand and its community.
The best analogy I can think of is the building of a house.
Imagine building walls, staircases, adding window treatments, selecting flooring and embarking on a full redesign of your landscape without a blueprint or any kind of plan and without any foundation underneath. You well know that all of these efforts would prove to be a waste of your valuable time and money — not to mention ending in nothing short of disaster!
Yet there are many brands out there in the ethos that are managed exactly this way.
We know from 20 years of experience that without the development of a sound Brand Strategy, the whole brand will suffer (i.e. website, marketing, etc.). It just isn't possible. As an agency, we're committed to making a significant, tangible and positive difference in a client's world — not putting out another immediate marketing fire with another one-off.
We're still in the boardrooms and working with CEOs/Business owners we started with 20 years ago because we've helped them to grow and make billions of dollars as a direct result of our involvement. What positive impact can FUEL make for your company?
Back to your web project, and your hesitance to allow us to look at your company or organization more holistically. The consensus here and from my own perspective is that our differences of opinion on how to market and grow your company cannot be overcome if everything isn't on the table.
Let's take a step back and look at the full range of your touchpoints. Then let's get to work building something lasting, starting with a strategic plan.
– John M.