OUTRUN™ BRINGING STRATEGY TO LIFE THROUGH BRAND ARCHITECTURE, A NEW TAGLINE AND ADVERTISING CAMPAIGN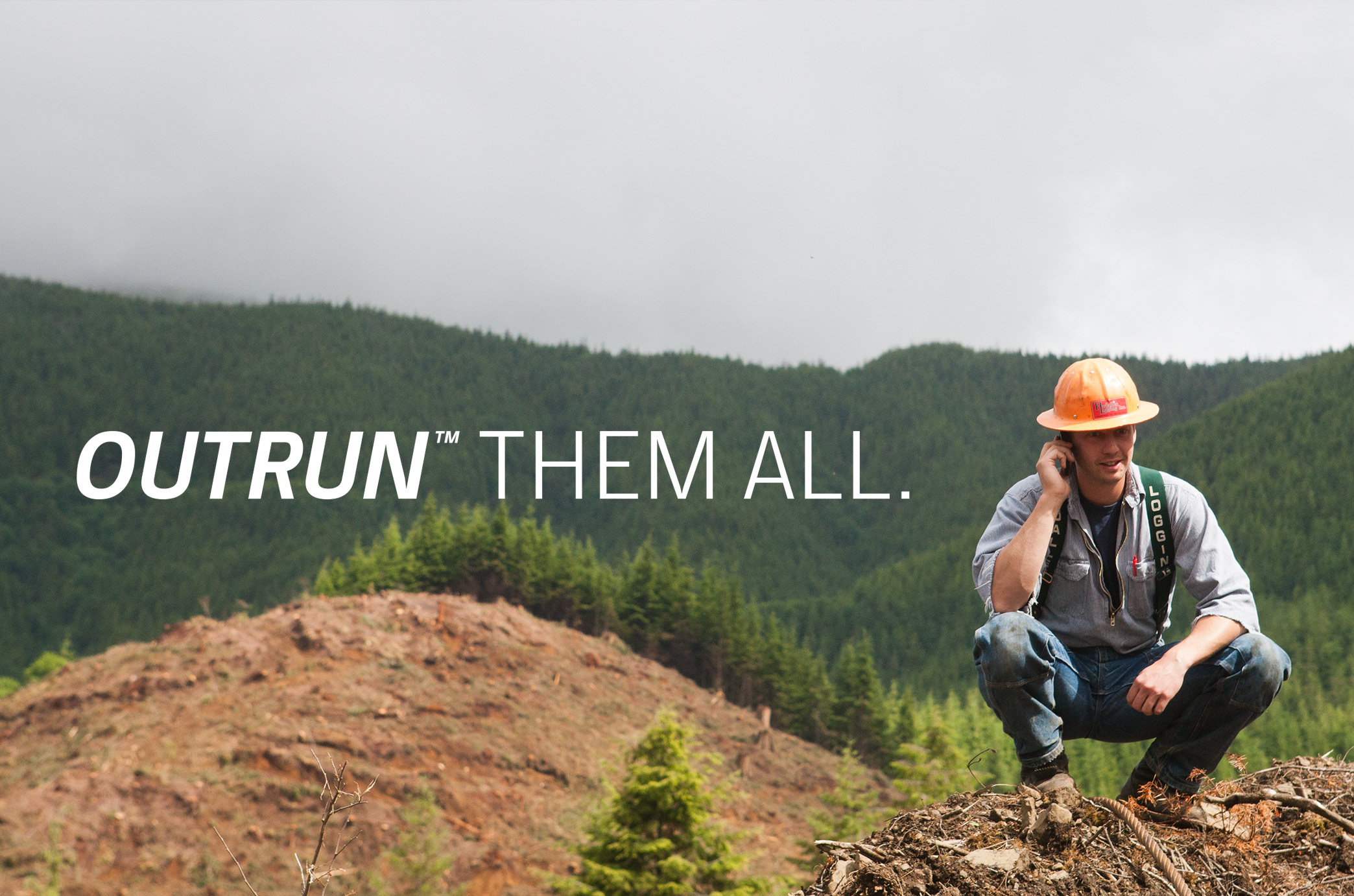 Flip through a forestry publication and see it's full of ads that look and sound the same. How could John Deere Forestry create separation? With a brand architecture that brings to light the most complete solution in the industry. Machines, dealer support, technology, and finance – all working together to help loggers overcome their barriers to success.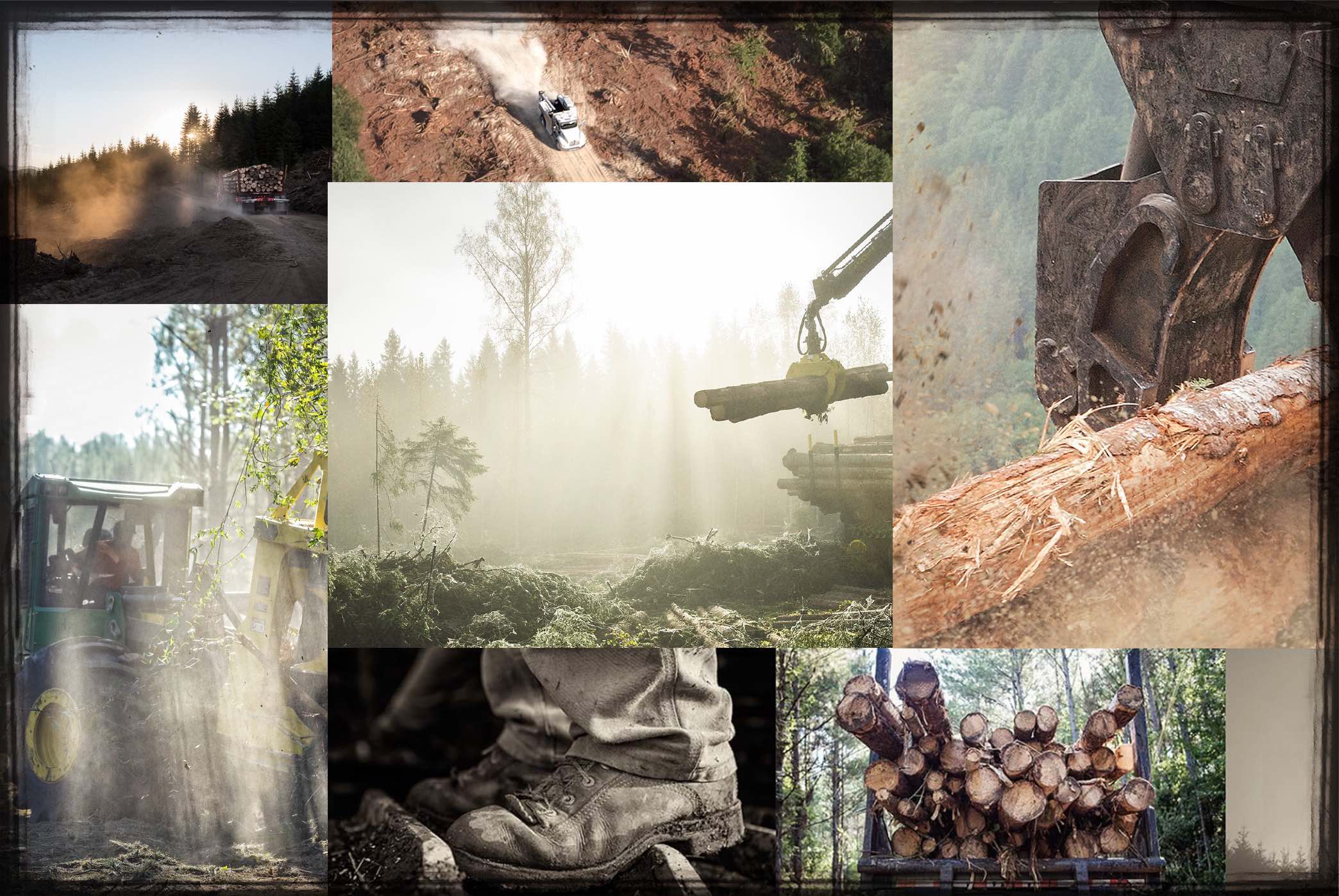 It began with a new mantra – OUTRUN – that plays off the inherent equity in the long-standing tag, Nothing Runs Like A Deere. But with the flexibility to rotate modifiers in order to frame the presentation based on the challenge faced.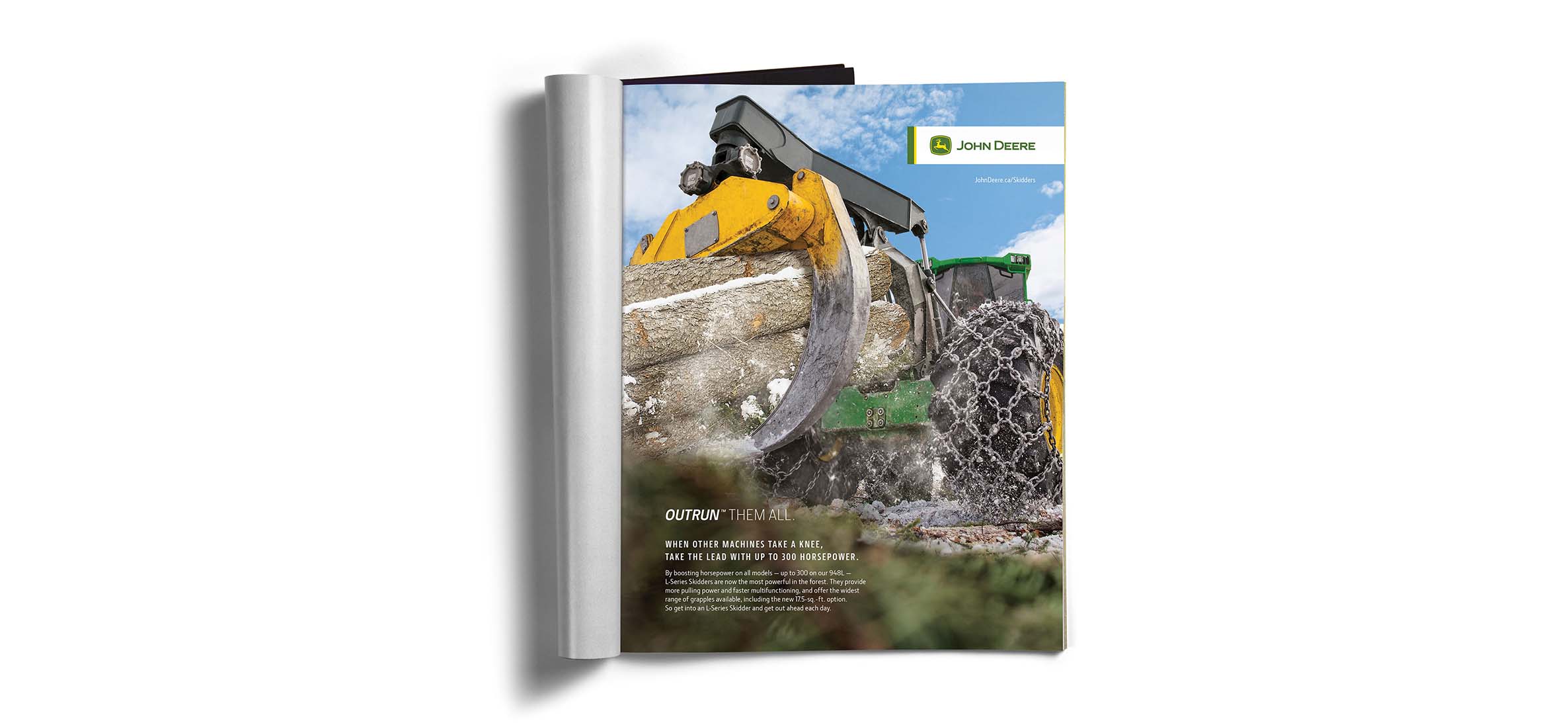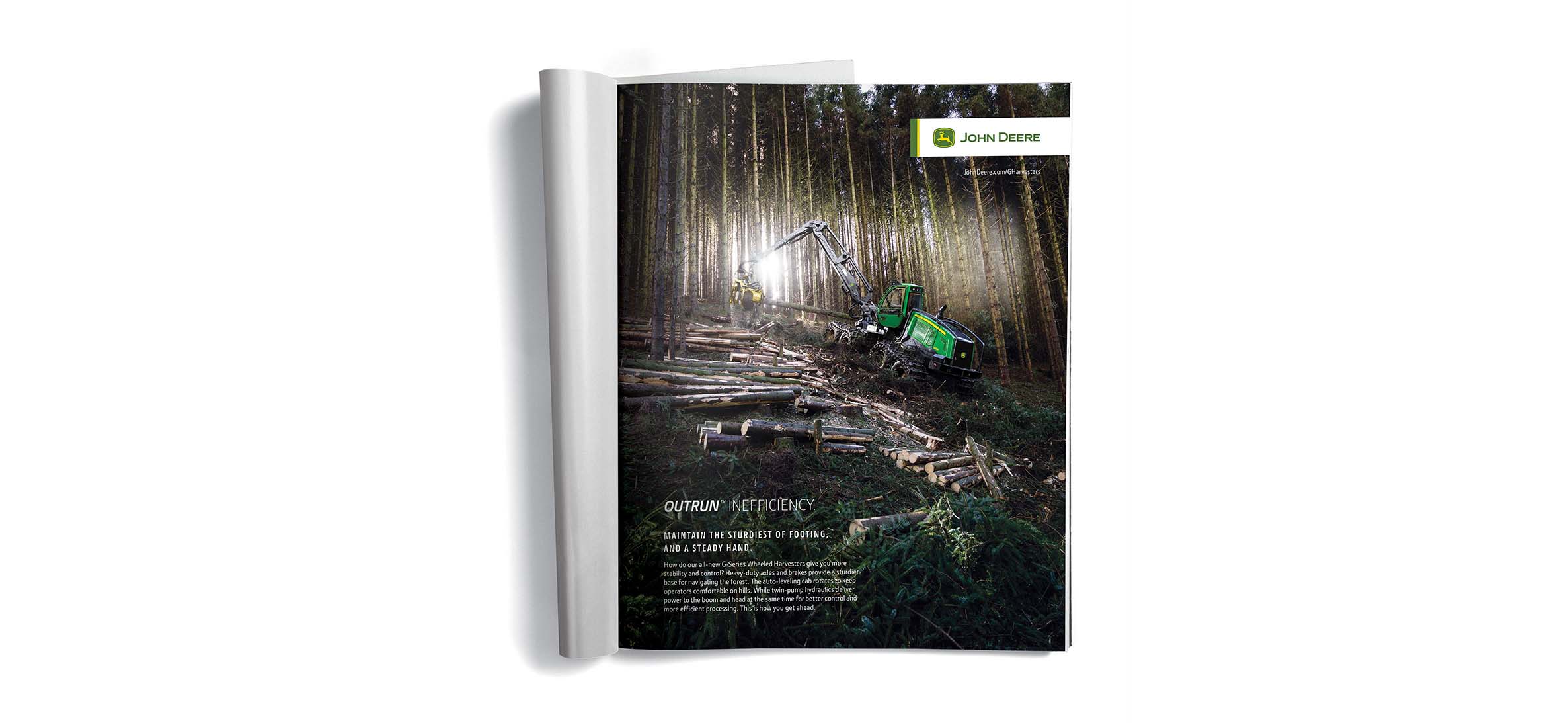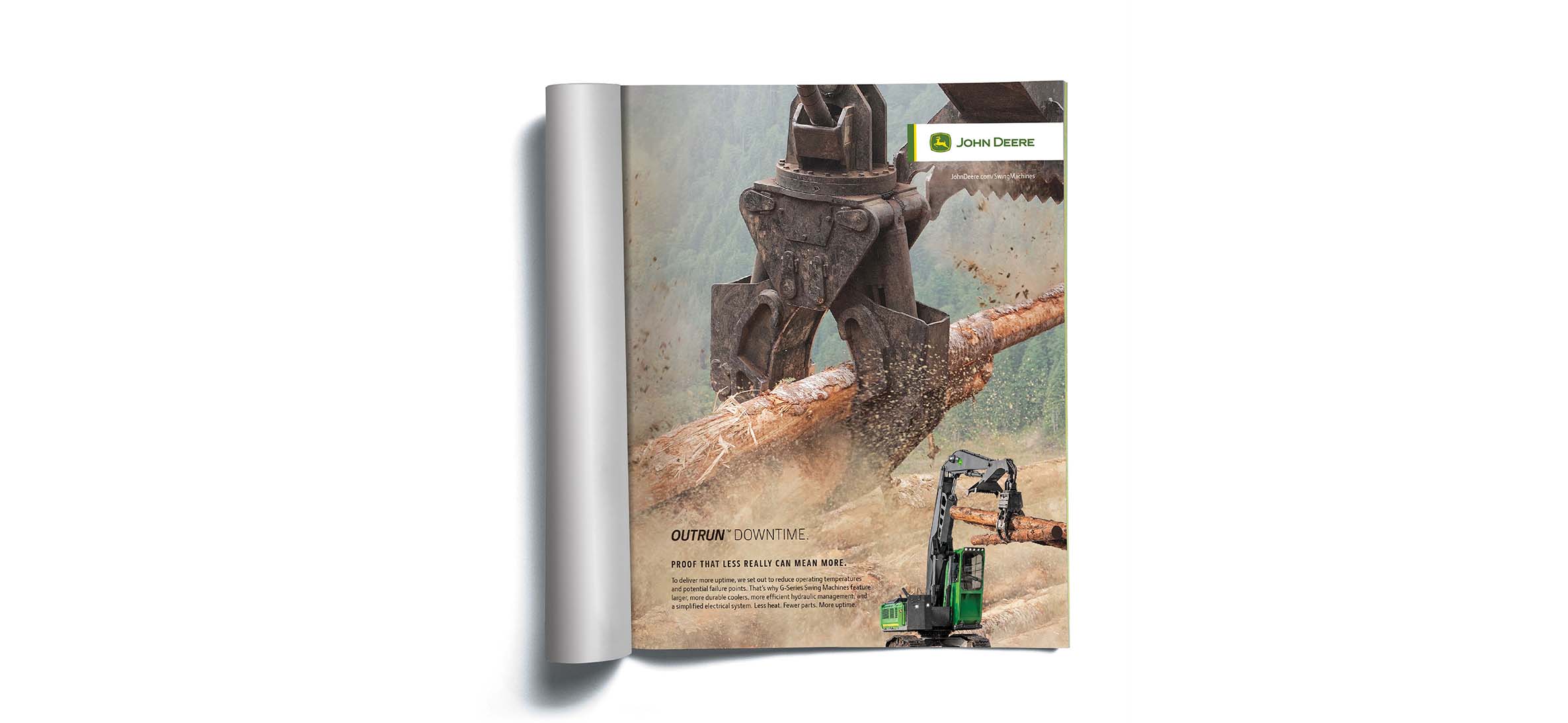 Print advertising features a crisp and clean tag to carry the John Deere logo and branded colors. Storytelling takes an active voice and is streamlined in length, while imagery infuses drama and authenticity.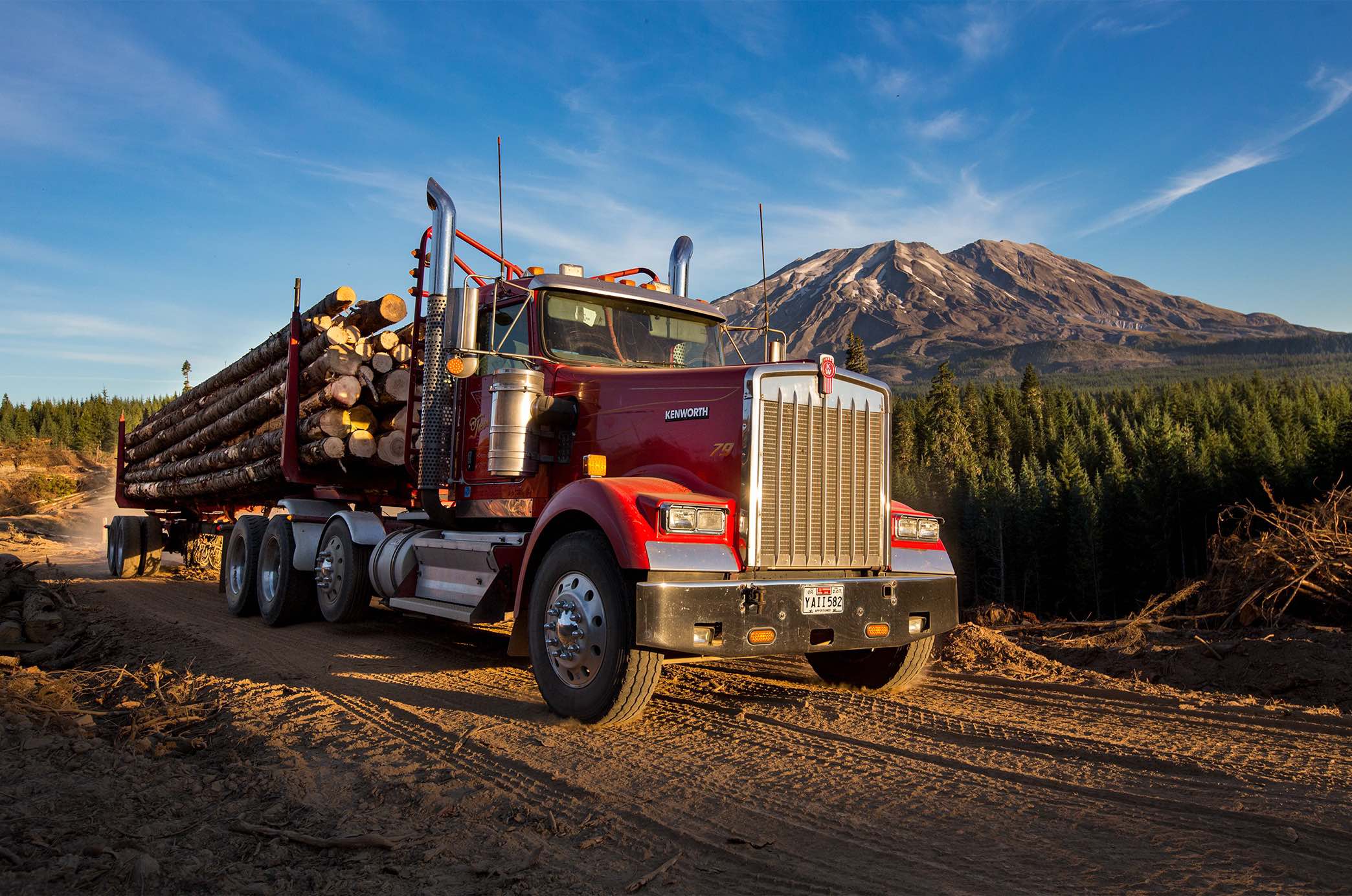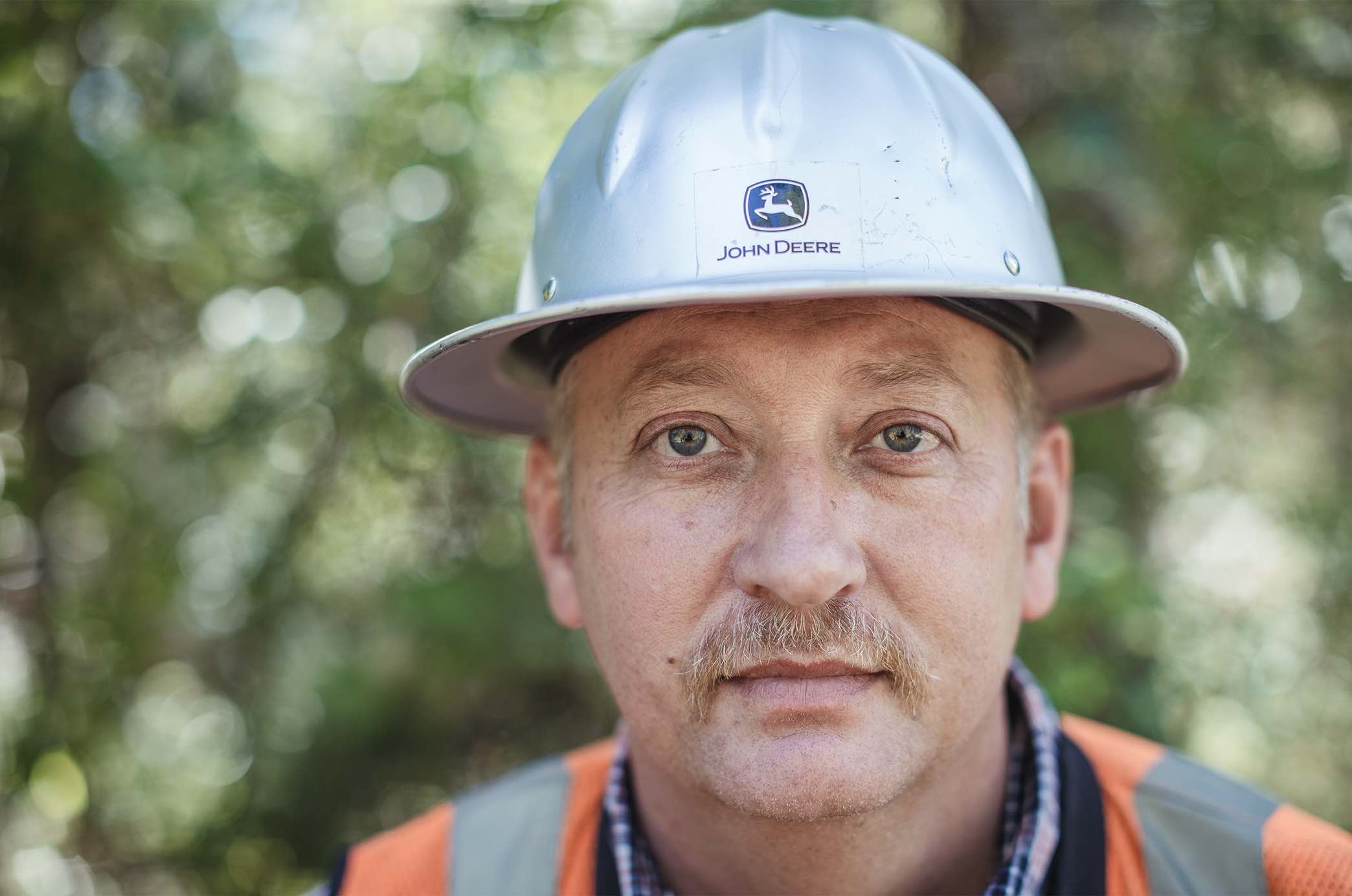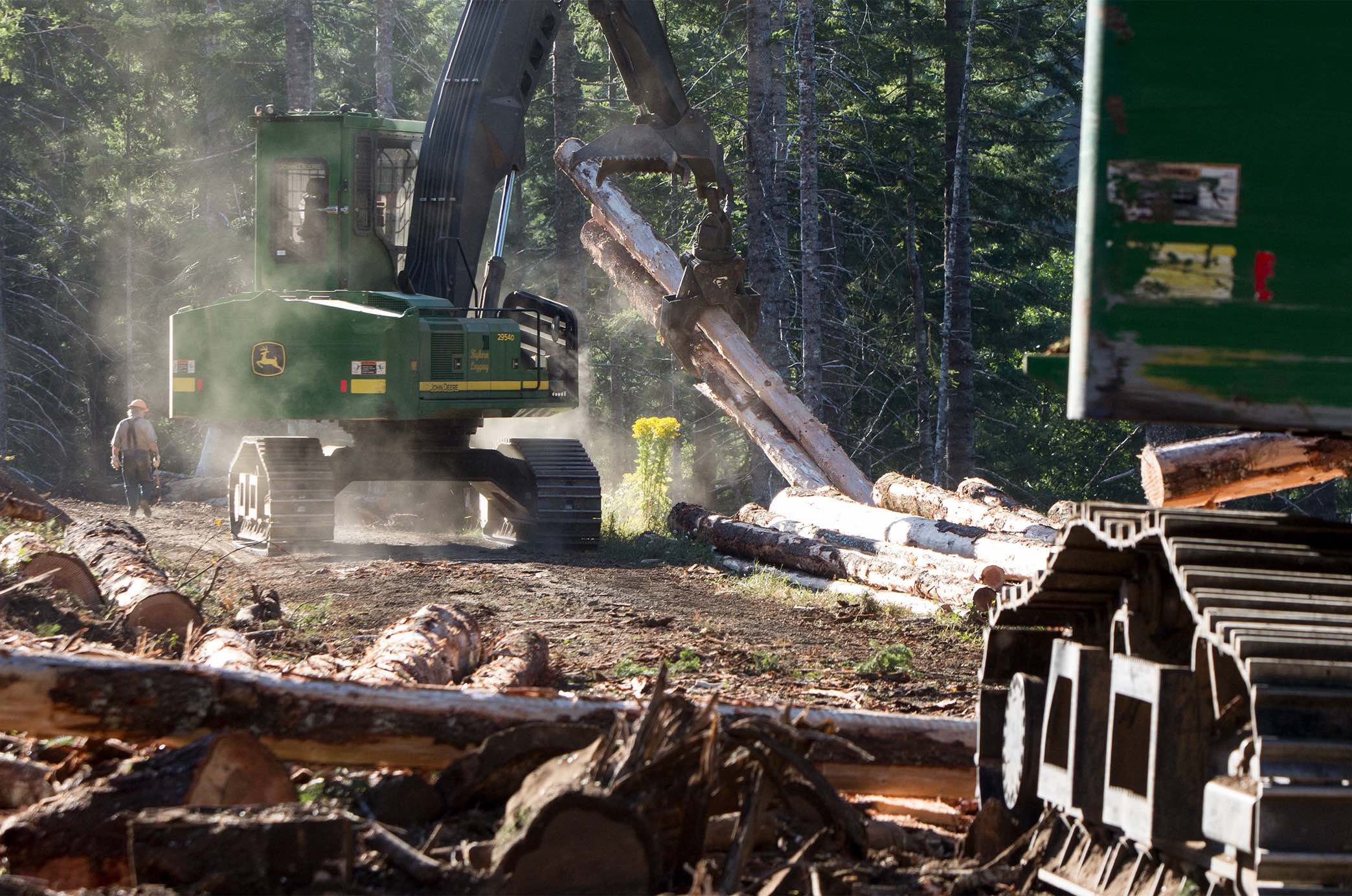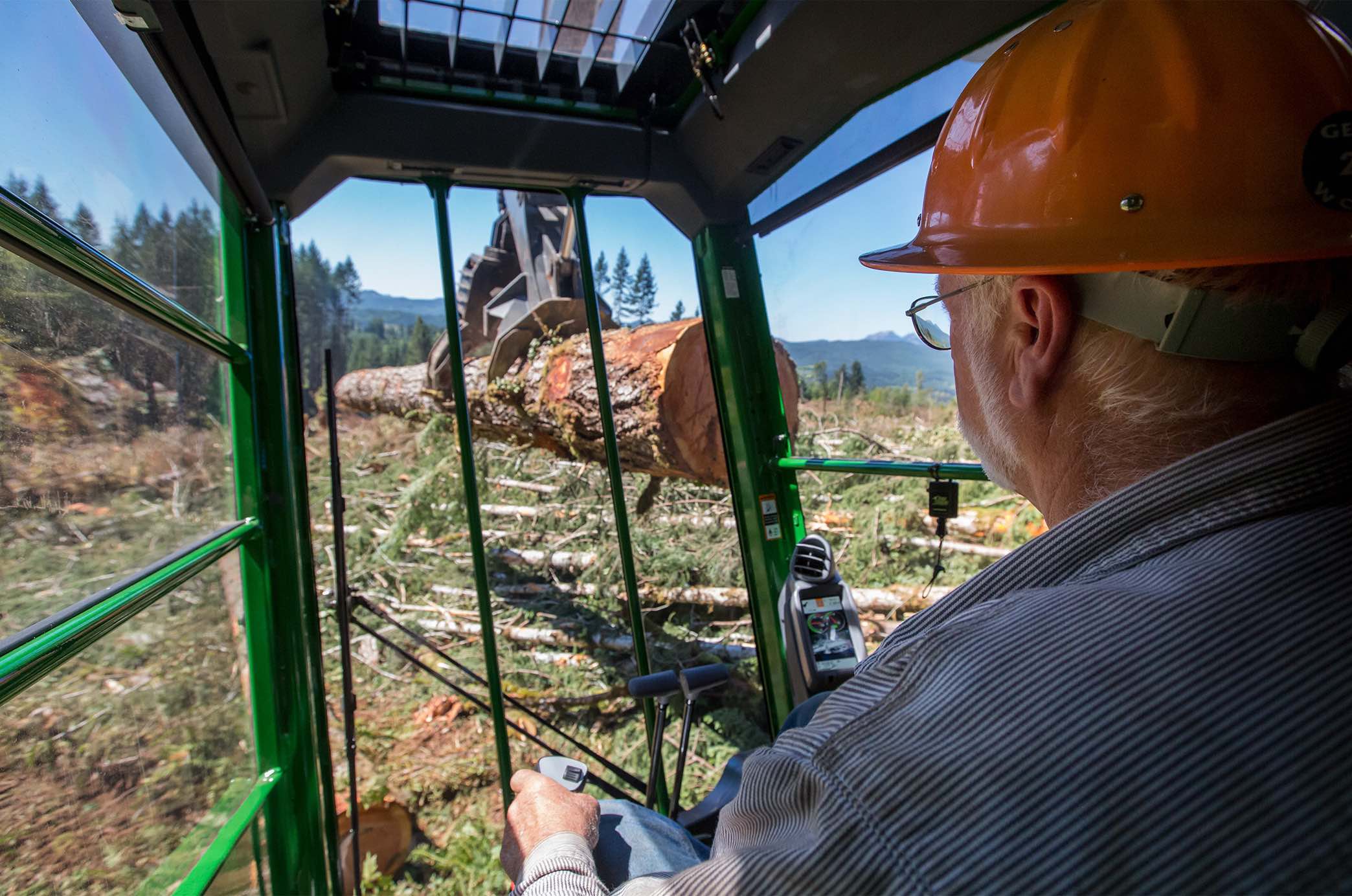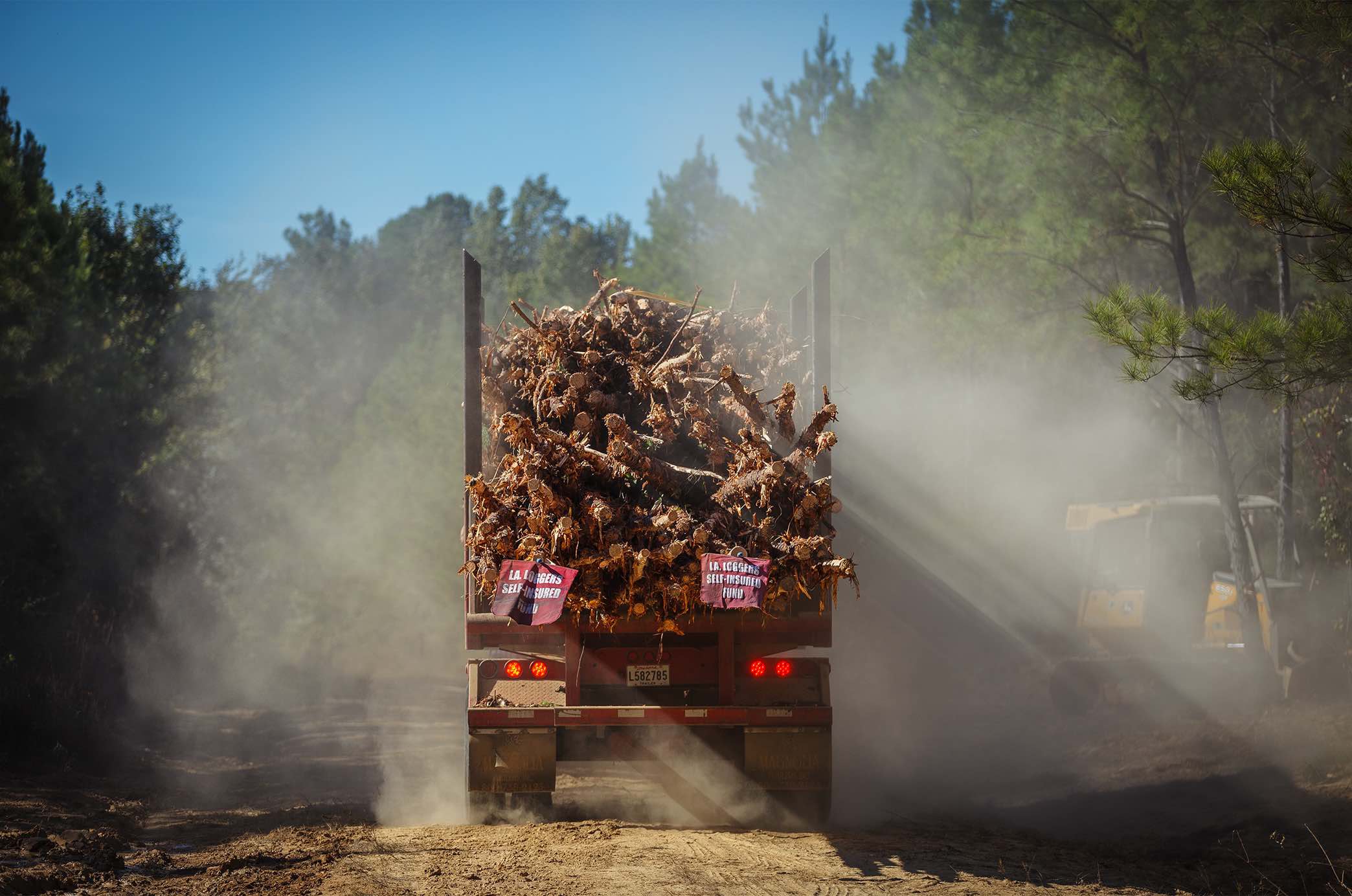 In addition to the overarching strategy and brand architecture, FUEL developed creative across a wide spectrum of media in the advertising campaign. This included the launch video, trade print, Facebook advertising, digital display advertising, direct marketing and apparel.